Summary. James Kee, Director of Six Four Coffee, shares how he went from Rotary to Roastery, as he transforms his passion for coffee into a career.
He spent 15 years as a helicopter pilot in the RSAF. But in 2016, James Kee swapped his rotary wings for the whirr of coffee roastery. His role as a pilot had brought him to places where he was introduced to various coffee cultures. Inspired, James set up his very own coffee business despite having minimal experience in the coffee industry. Six Four Coffee started with a team of four. Today, the company is an established one-stop specialty coffee wholesaler.
What motivated you to start Six Four Coffee?
There were both push and pull factors. While I was in the air force, I reached a point where I felt that I was ready to move on to the next chapter of my life. At the same time, I wanted to pursue other passions of mine. Flying is my passion, but coffee is too. That's how I decided to venture into F&B — particularly coffee — after the air force.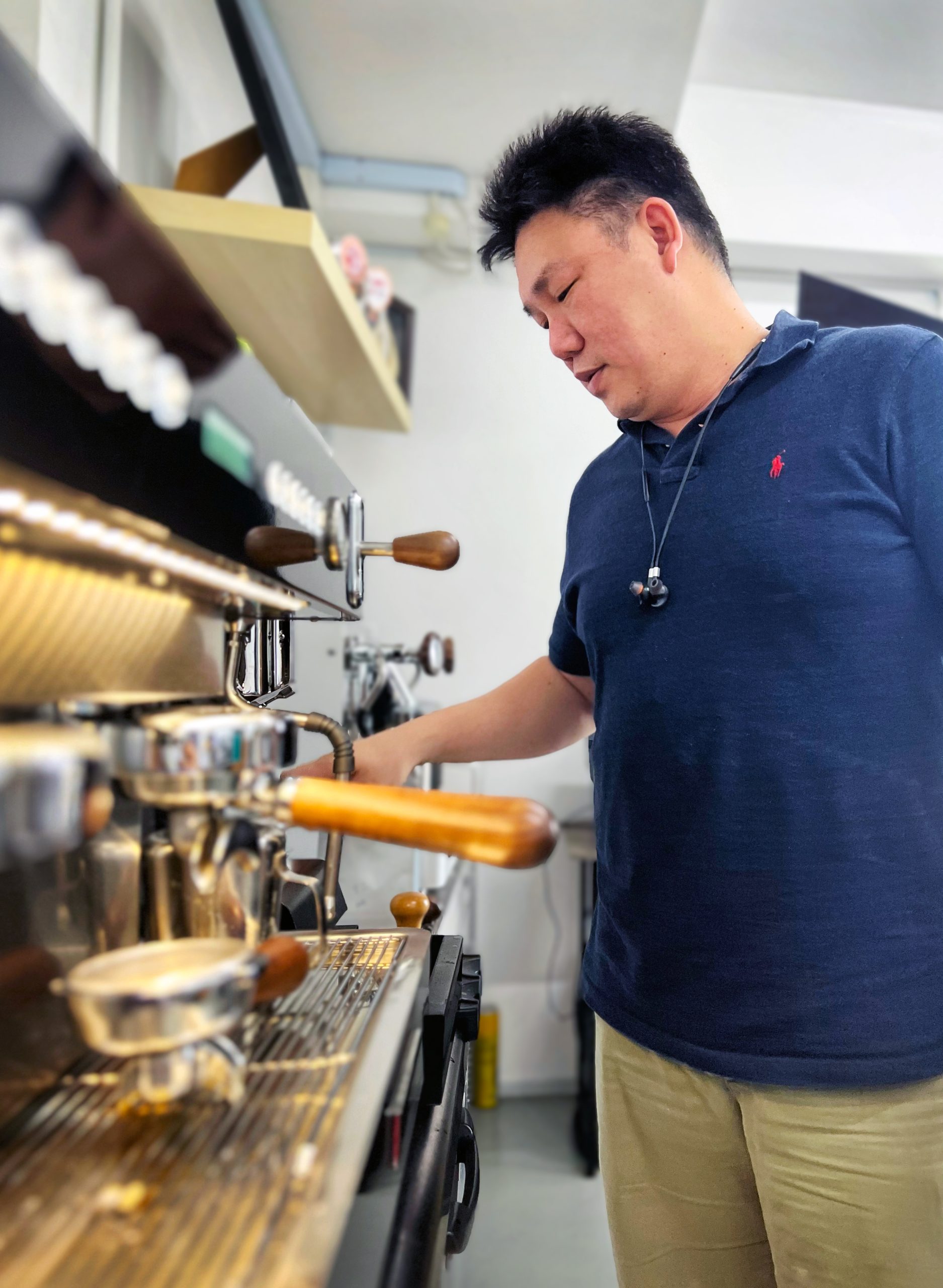 Why did you name your company Six Four?
The numbers six and four are adapted from the visual acuity test. The average person can have normal visual acuity and this is what we call 20/20 or 6/6 vision. However, individual visual acuity can be even better, such that a person can, at six metres, read what the average person can only read when he or she is four metres away. This is what we call 20/15 or 6/4 vision.
This is where the name Six Four Coffee came about. It's about having foresight — being able to see further and better than what others see, and this aligns with the company's vision as well.
Is there something that you learned from being a pilot that can be applied in business?
As a pilot, I learned the importance of building and maintaining healthy relationships with the people you work with. I was lucky to have established really good camaraderie with my comrades and whenever I was in need of help, they never failed to be there for me. That was when I recognised the importance of interpersonal relationships. Now that I have my own business, I continue to forge good ties with everyone, be it my staff, clients or suppliers. This is also the type of company culture I envisioned: to see each other as friends, brothers, sisters, rather than simply colleagues because they are the ones you can count on during tough times. Thus, my company culture, as reflected in the slogan, is always about people.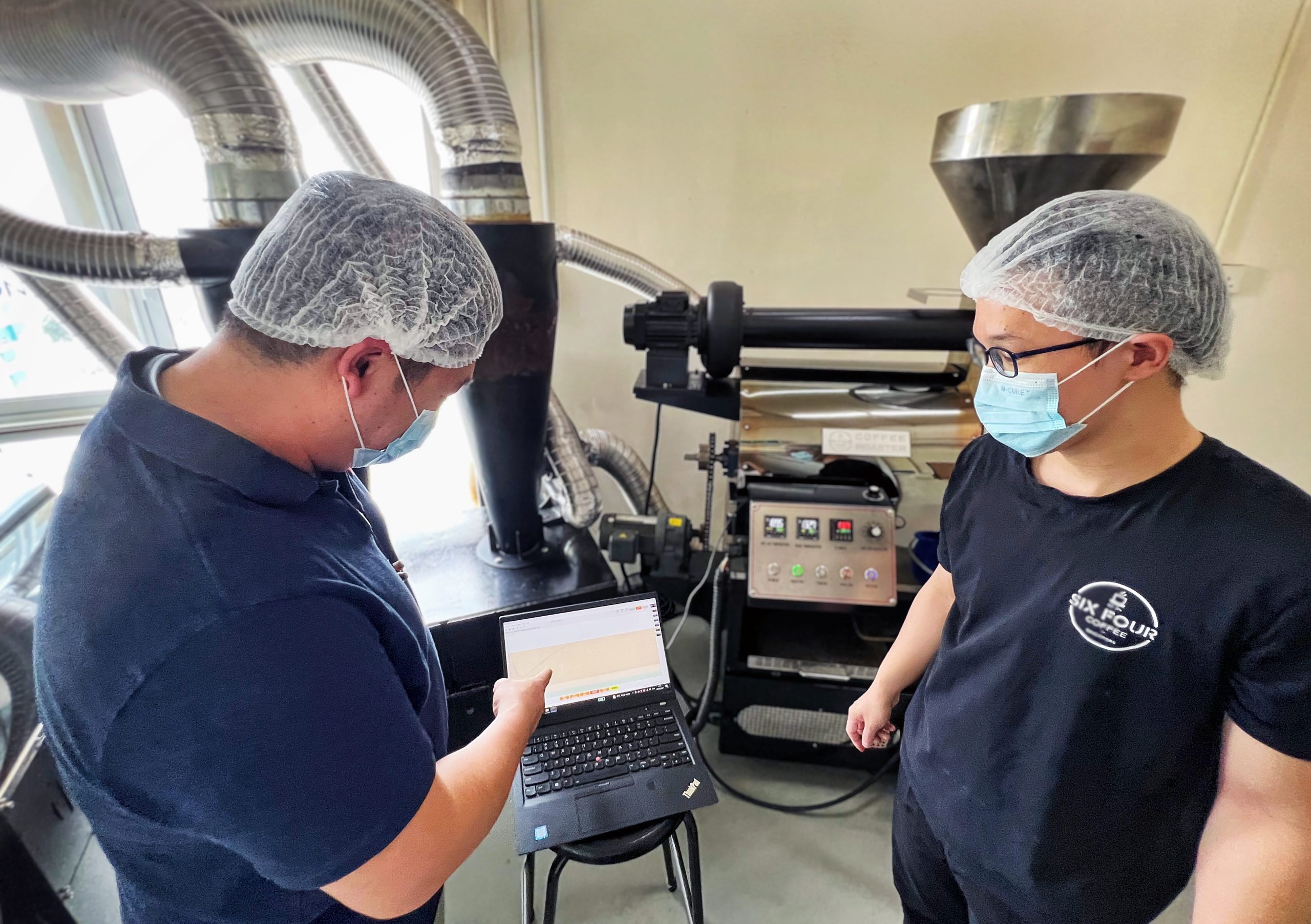 How does strategic communication play a part in managing small businesses?
Given that 90% to 95% of companies in Singapore are SMEs, strategic communication plays a vital role in gaining a competitive edge over many others. First of all, strategic communication can help to attract business sales and potential customers by communicating desired messages to targeted people at the most appropriate times. In fact, strategic communication is also useful in shaping how people perceive and behave towards businesses, which is crucial for long-term business success.
Do you have any advice for fresh entrepreneurs who are looking into starting their own business?
Before starting a business, it's important to make sure that you have a solid business plan, and have the business plan validated by other professionals within the industry. Once you have your plan validated, trust that it will succeed, go for it, and don't give up.
How to prepare a solid business plan?
It really depends on the industry. You can plan for another pandemic like COVID, but many will say it's not realistic since you never really know when it's going to happen, or if it will happen at all. Online shopping is a good example — when COVID happened, the rise of online shopping provided plenty of opportunities for technology companies to grow because their business plans and solutions could endure the unexpected conditions brought about by the pandemic — a solid business plan covers various trajectories that could happen to the business. A solid business plan, to me, is not like a cookie cutter. It is a plan towards our business objectives, coupled with the passion and motivation, and it must be able to withstand trials and tribulations.
Where do you see the company expanding to or focusing in the next few years?
We launched our online retail stores (Lazada and Shopee) in Malaysia on 22 February 2023. Our initial focus will be on serving Malaysian customers through established e-commerce platforms. Moving forward, we plan to introduce other products like tea and other mixed products.
From a manufacturing perspective, we find production in Singapore rather costly and with limitations in production capacity. Therefore, we plan to establish a manufacturing and roasting plant in Malaysia, which will be about 15 to 20 times larger than Singapore's current capacity. By doing so, we hope to be able to cope with the export and volume of customised demands while keeping our costs competitive. We will also continue to produce higher-end products such as limited-edition coffee and whisky coffee in Singapore for retail and local customers.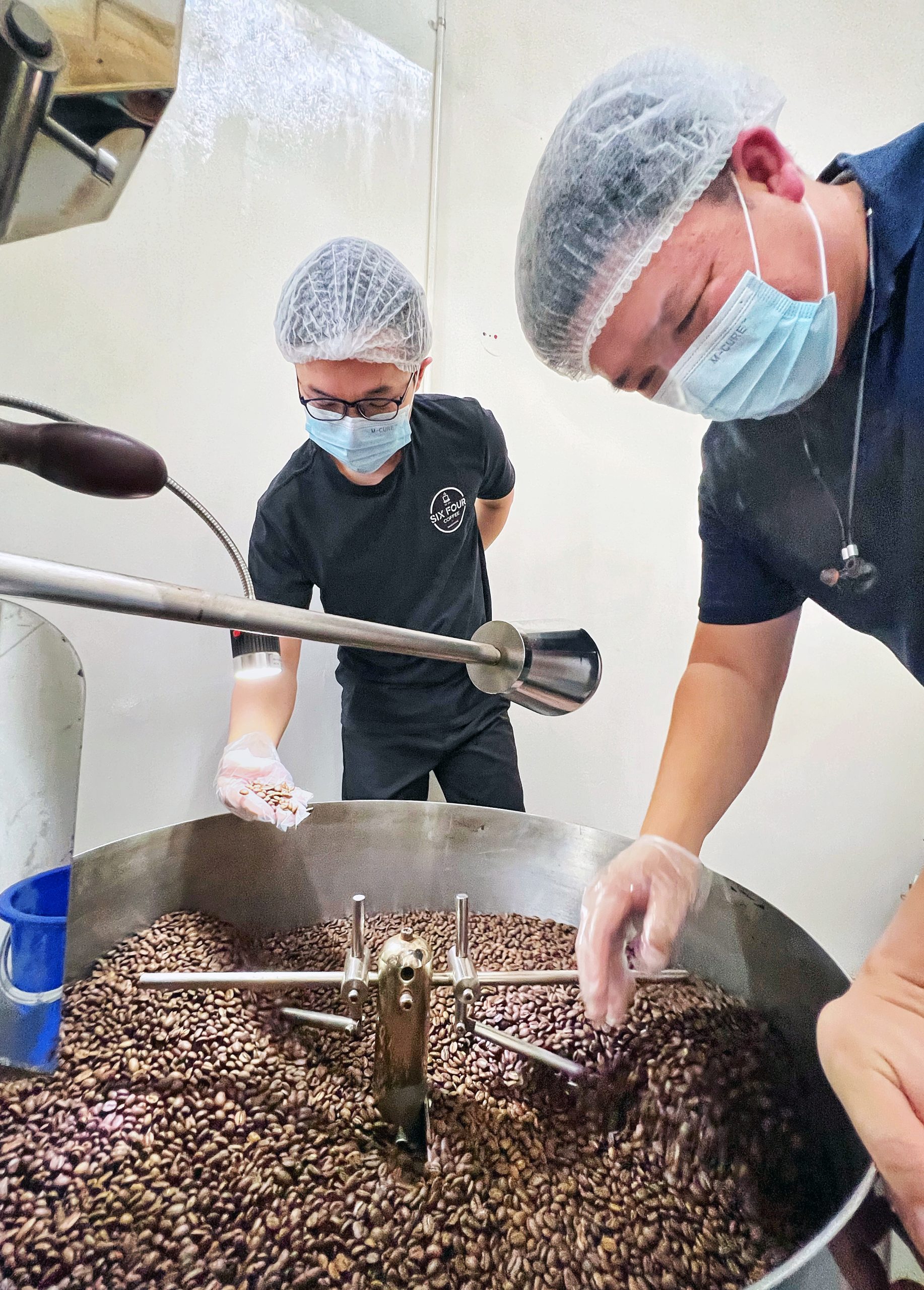 Is coffee an everyday must have for you?
Yes — in fact I think I drink too much. On average, I drink about six to eight cups a day. Coffee keeps my sanity in check. My morning routine starts with two cups of coffee: one espresso and another that is milk-based. When lunch time approaches, I will have another cup, and one more after lunch. I don't shy away from drinking coffee too when I meet clients throughout the day. And I usually end my day with an iced long black before bed.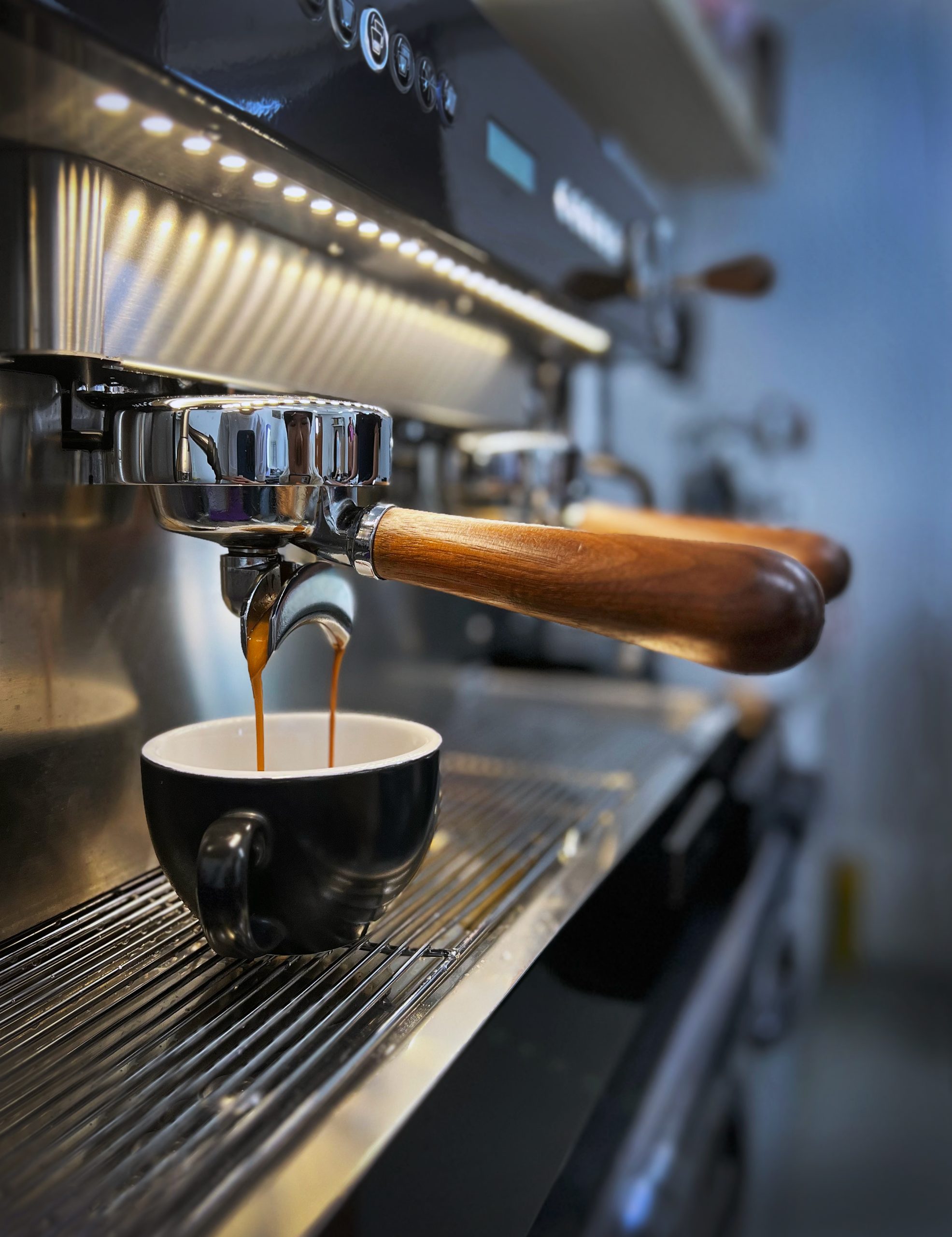 What does a day in your life typically look like?
I usually start my day by clearing emails, mostly those from other time zones like Europe (and this is where my morning coffee comes in handy). After that, I head to the factory to meet my staff for meetings: sales staff on Mondays, and staff from the different departments on the subsequent days of the week. I usually meet customers or new prospects after lunch. We generally avoid peak periods like lunch or dinner so that we can minimise disruption to our clients' schedules as much as possible. After which, I return to my office to work on quotations or to solve any issues that my customers might have brought up. By then, it would be evening or night, and time for me to have my weekly conference calls with my partners in Europe and South America.
What was your most memorable flying experience?
The lifesaving ones. We once flew to the South China Sea in the early hours of the morning to rescue a Greek man off a container ship and send him to NUH for treatment. That night was a harrowing experience for me because of the conditions we had to fly in — a terrible thunderstorm and miscommunication really complicated things. Still, I'm glad we made it! According to the doctor, the man we rescued would have lost his life if we had arrived 30 minutes later. That was my last but most memorable rescue mission.
Who are your biggest supporter(s) in life?
My parents. They have been there for me from the start till the very end of each one of my endeavours from young. I'm grateful to them for giving me the space I needed to figure things out on my own without ever giving me pressure to succeed.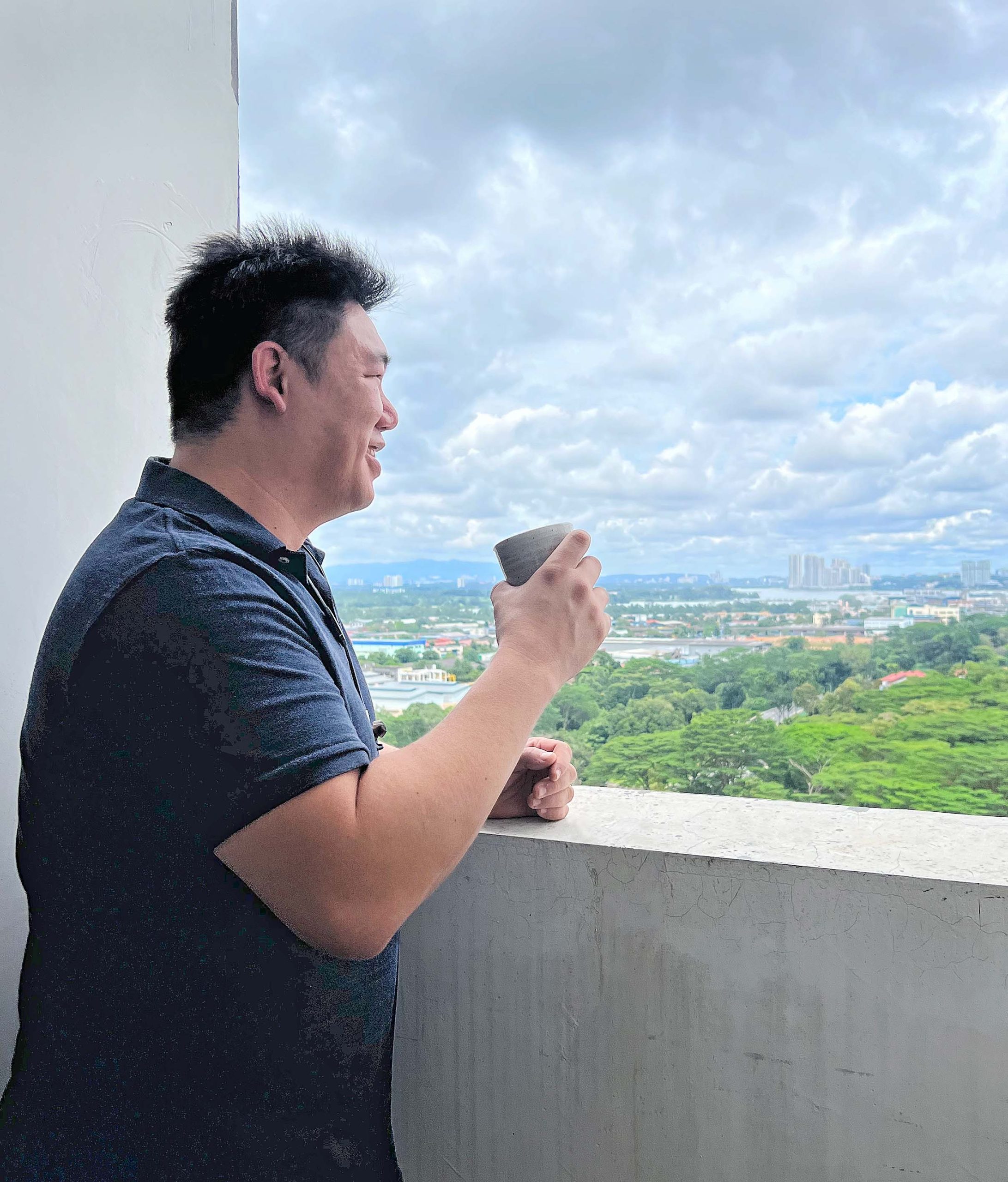 What does success mean to you?
I would probably tell you my end goal instead because that to me is the ultimate achievement of success. I wish to be able to retire by 55, where all I would do is to rest and travel for leisure. If possible, I envision myself setting up businesses, roasteries or factories overseas and acting as a consultant for others, while at the same time fully immersing myself in foreign cultures.
The Suite Spot is Socium's series of interviews that look into the minds of C-suites. What drives their business strategies and their decision-making process?  What role does communications take in their plans and what is their impact on the organisation's success? Last but not least, how do these leaders walk the talk?

Find out more in conversation with C-suites with Socium's Suite Spot.