Summary. In the recent years, Singapore saw an increase in locals dabbling in entrepreneurship and venturing into new business models and regions – which is, arguably, catalysed by the onset of the pandemic. The Business Development Director of MORROW, Daniel Liu, provides insights on how his strategic communication matters in different business contexts and important advice for budding entrepreneurs today.
After graduating with a double degree in economics and sociology from Macalester College in the United States, Daniel went on to obtain a Masters in Public Administration from the Lee Kwan Yew School of Public Policy, and an Executive MBA from the Singapore Management University (SMU), making it to the Dean's List in both courses. He is currently pursuing his PhD in Business Administration and Management at SMU. His MBA research at SMU is focused on the professionalising of small/family businesses, which he applies to his role at  MORROW Architects & Planners .
Your double degree (BA) is with Macalester College in the US. How do you view this "cultural exchange" and are there any interesting insights from this experience that you would like to share?
Daniel: It was an interesting experience that really shaped who I am. Although it is just a small school that many in Singapore probably do not know about, there were quite a lot of international students there. Basically, it is a very old school with Scottish roots that was founded in the 1850s by a priest. The school prided itself on its international studies and the quality of its international students. In fact, Kofi Annan, the former UN Secretary-General, and some US politicians including Walter Mondale, were part of the college's alumni.
Coming from Singapore where I was not really exposed to the world outside of Singapore, I was in a bit of a bubble especially as a young kid. On my first day there, I met a guy who had just escaped from Sudan. It was then I realised that there were those who were the first in their family to ever go to college. And while some were paying full price for their studies, there were those who had their tuition fees taken care of without them having to worry about it. I have made many friends there and I still keep in touch with them.
What motivated you to pursue your PhD now, after more than a decade of experience in operations and auditing?
I really enjoyed my Executive MBA (EMBA) classes at SMU when I did it a couple of years ago. I had encountered some questions in my work at MORROW, and I thought it would be interesting to dive in academically to explore these issues. I thought a PhD would be one of those ways to do it, and that by merging my work experience with the academic part, I might be able to come up with something that is useful to people.
How would you think the PhD experience will add on to your experience and aspects in your business role?
My research focuses more on organisational theory and how organisations can better make decisions since there is a big information gap when it comes to Small Medium Enterprises (SMEs) where many are still family run, especially in this part of the world. Furthermore, there is already a lot of research that focuses on bigger multinational companies as it's easier to obtain the data for theoretical research on it.
I believe SMEs are an important sector in Singapore. For example, 50 percent of Singaporeans are employed by SMEs. However, there is little research on how these companies can make better hiring and strategic decisions, especially in the Asian context. While I have yet to firm up my dissertation topic, it will be from a strategic perspective of organisational outcomes through the lenses of SMEs and Asia.
What major changes or disruptions in technology and business trends do you see coming in the next three to five years?
Specific to my industry, the major disruptions are along the lines of how our competitors are evolving. Despite MORROW being a small, boutique firm, we have been able to survive as not many people were focused on developing the business of planning. Over the years however, this has become an important marketing and investment tool. This is especially so for developers who want to sell their land and require the help of urban planners to show prospective clients what they want. 
MORROW has always been focused on businesses with government clients, which means this market disruption is two-sided for us — the evolution of both client portfolios, and profiles. Although we have done many big city projects, we can only build so many big cities. So what this means is that there are fewer such projects than before. Even the Chinese market where we used to be in is much more mature and much more inward looking these days.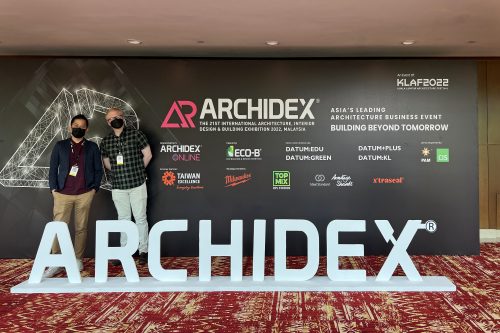 New players in the industry — from infrastructure and engineering groups to movers and diggers — who may have started lower down in the value chain have come to realise the importance of capturing more of this value chain. There has been a lot of investment in these hard assets over the past 20 to 30 years, and they are now moving towards planning since the commercial incentive for clients is there. As MORROW is a small firm, we can't just go after the infrastructure market, which requires millions of dollars of investments. So, this is the market disruption that we are having to contend with.
I think we should start higher up the chain and earlier, by engaging consultants right at the beginning when they have the intention to do something, or even when they are not certain of what exactly they are hoping to achieve. I wouldn't say smart cities are a disruption — they are mainly a new category of urban parameter that we need to address. My biggest concern for MORROW would actually be how the market has changed, especially during the COVID-19 pandemic.
The pandemic has led many to start paying attention to strategic communications because of its knitted ties with crisis management. How do you think the pandemic has shaped the way that MORROW works? Or even in terms of strategic communications?
Strategic communications has been super important during the pandemic, because we haven't been able to go overseas and meet new clients, or show up at conferences. Even though there were Zoom conferences and meetings, it was a bit different because there was no networking beyond simply paying attention to what was being said. It made it harder to get our name out there. Although MORROW's branding is present in the industry, it would be good to let people know what we are doing, be it to new or current contacts. 
Were there any significant differences in strategies in your approach with different markets you have worked in, for example between the US and other countries in Asia?
Yes, but to be honest, I think the difference is not really by markets, but by sectors. For example, it's different when we do project developments for governments as compared to building development for private developers, even though there are, of course, differences between our markets. China has been our strong suit due to our familiarity, and knowing the market there well. We knew what the clients would be looking for, and where the pitfalls would be along the way, and we were able to avoid them.
That being said, all this was before COVID-19 struck, and I think it has changed many things. The Chinese market has become much more insular and protectionist. Hence, I foresee it would be a bit difficult for us to go back to the wave pre-COVID-19. As for countries in other parts of the world, we have been doing quite a bit of pitching in Latin America. The issue there however, is that they have a lot of political and legislative issues to deal with when they want to do an urban plan. 
An example would be this one city that I went to right before the pandemic. They wanted to do one urban plan, but they had 37 municipalities with 37 different political leaders from different political parties. Getting a consensus would be very difficult. This is also why I felt we would be able to capture more of these prospective clients if we moved upstream of the chain.
Another other big change now is that we see more governance — corporate governance when it comes to pitching for work. While we used to be able to get more work just based on our brand portfolio, it's more important for us to go through the process of tender bidding and bringing in others you need in the team. Therefore, knowing who to bring in and work together with is a critical skill we needed.
With your experience working with teams from various regions, from Europe, North America, and across Asia, how would you say the communication or work styles differ? Are there any examples you could share?
Even just within MORROW the corporate culture can be different. For example, we have an office in Shanghai, and even though we call the shots here in the Singapore office, we also have to be aware not to upset people. So I think being sensitive to the way people work has been very important, although I also think it really depends. Take Singapore and Malaysia for example – we are close in terms of distance, but very different in our corporate climates. In contrast, if we compare Singapore and the US, we have a more similar corporate climate despite the much bigger distance between us. So it's critical to paying attention to those nuances that are important; it's not rocket science.
What would be your advice for fresh entrepreneurs who want to explore the field of business development or venture into the international market?
I feel awkward giving advice about this because I don't really consider myself a true entrepreneur. At MORROW, we are quite conservative in the way we develop new business lines, but that's just a legacy of our corporate culture. While it's not always that great, the positive side is that we would have thought through a decision and its execution – or how it value adds to us – very well by the time we decide.
My advice would be to be clear about what you have in mind and how your product or service can add value, if you are starting a business. It is easy to come up with these exciting ideas that people may want, but there could be trouble ahead if you lose that train of thought while you do not have a business model already figured out. Of course, there are people who have gotten away with it.
What kind of plans are we expecting for MORROW? What are you working on right now?
I won't be too specific here, but of course, with our core business and competency in urban planning, we are looking at exploring new markets, and new types of jobs. Hence, rather than just doing city or master planning, we're looking at projects on a smaller scale at precinct levels at the scale of new towns, because these can be more palatable to the governments.
We are also looking at expanding to more markets. We've partnered the Singapore government and we continue to keep close ties with them even during the pandemic through many collaborations and pitches. In the long run, I believe this would be good for MORROW. In the meantime, we have started a subsidiary called "MORROW Technology", but that is still a working name. 

In the last year or so, our small team has been working to develop some urban planning software tools based on parametric design. Although it is quite common in architecture, it hasn't really been developed for an urban planning scale. This will allow us to automate changes to drawings when there are new legal requirements or requests by the clients, as opposed to redrawing the entire plan since all your parameters and ratios would have been mostly set by then. This is difficult with large projects but with automation, the entire plan will be recalibrated based on the additions to the diagram, and adjustments automatically made. While the main goal of this software is to improve our internal productivity, we could look at licensing it in the next couple of years if it works for us. We're looking at having a working prototype ready by the end of this year.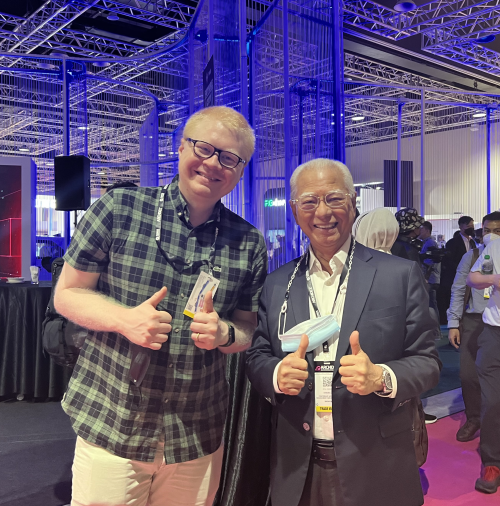 The other plan would be, as mentioned earlier, to seek out more opportunities upstream of the value chain through more strategic consulting work, or even foresight and scenario planning specifically tailored to urban planning. We hope to help governments and municipalities in the ASEAN region find out what they don't know about themselves yet. Now, especially after the pandemic, there seems to be a lot of funding available for cities and municipalities to redevelop or solve some of the nastier issues like traffic pollution.
The capability in the ASEAN region is still quite lacking, so it will help for them to engage a planner to get them organised but it is also very expensive at this stage. They will hence need assistance getting funding from a central government, or even the Asian Development Bank. This kind of work has been around for a while in the West, with big companies like Apple, Bloomberg, and Mckinsey participating in it — so this is what we hope MORROW can do too.
With the combined population for all the cities we have planned at around 250 million, we hope to leverage our experience, especially since the people who are leading the engagements are mainly generalists.
Getting Personal with Daniel Liu
Daniel and his wife, on their wedding day
Daniel (second from left) meeting the Chief Investment Officer of the Rwanda Development Board during his trip
The Suite Spot is Socium's series of interviews that look into the minds of C-suites. What drives their business strategies and their decision-making process?  What role does communications take in their plans and what is their impact on the organisation's success? Last but not least, how do these leaders walk the talk?

Find out more in conversation with C-suites with Socium's Suite Spot.