Summary. Caleb Chu is the founder and Chief Executive Officer of Denarius Consulting. He tells Socium how he does it.
W
ith more than 10 years of managerial experience in multinational companies, Caleb handles strategy, business development and operations for companies on a day-to-day basis, and shares his expertise in helping companies expand their work to overseas markets. Caleb offers comprehensive advice for companies by focusing on the integration of international, intercultural and global dimensions throughout the purpose, function and delivery of communications and engagement.
What prompted you to build Denarius Consulting and what were some of the key challenges you faced when you first started out?
Caleb: Initially, I did not have the intention to build my own consultancy. At that time, I did not want to commit to a full-time job. Potential clients started approaching me with projects. That was when I decided it was best that I build my own consulting firm, so it can be a win–win for both my clients and I.
The main challenge was definitely the pandemic. I started both Denarius Consulting and my PhD at the end of 2019. Strategy consulting can be done over Zoom. But at times, the observations you make about companies, their customers and the markets when you are able to sit in, observe, and listen in is on a different level. 
It is uncommon for people with a bachelor in Medical Sciences to pursue a business-related master's and subsequently a doctorate in business general management. What were your thoughts and some of the considerations you had in mind, and if there were any turning points that made you decide on this?
I pursued medical sciences because I wanted to become a doctor. Healthcare was an area that was and is interesting for me. But after a while, I realised that it was hard to scale medicine without going into the administrative and the business side of things, which was something I liked as well. Therefore, after graduating I set out to learn how to run a business with a hope of returning to healthcare one day, starting from the bottom as a personal assistant.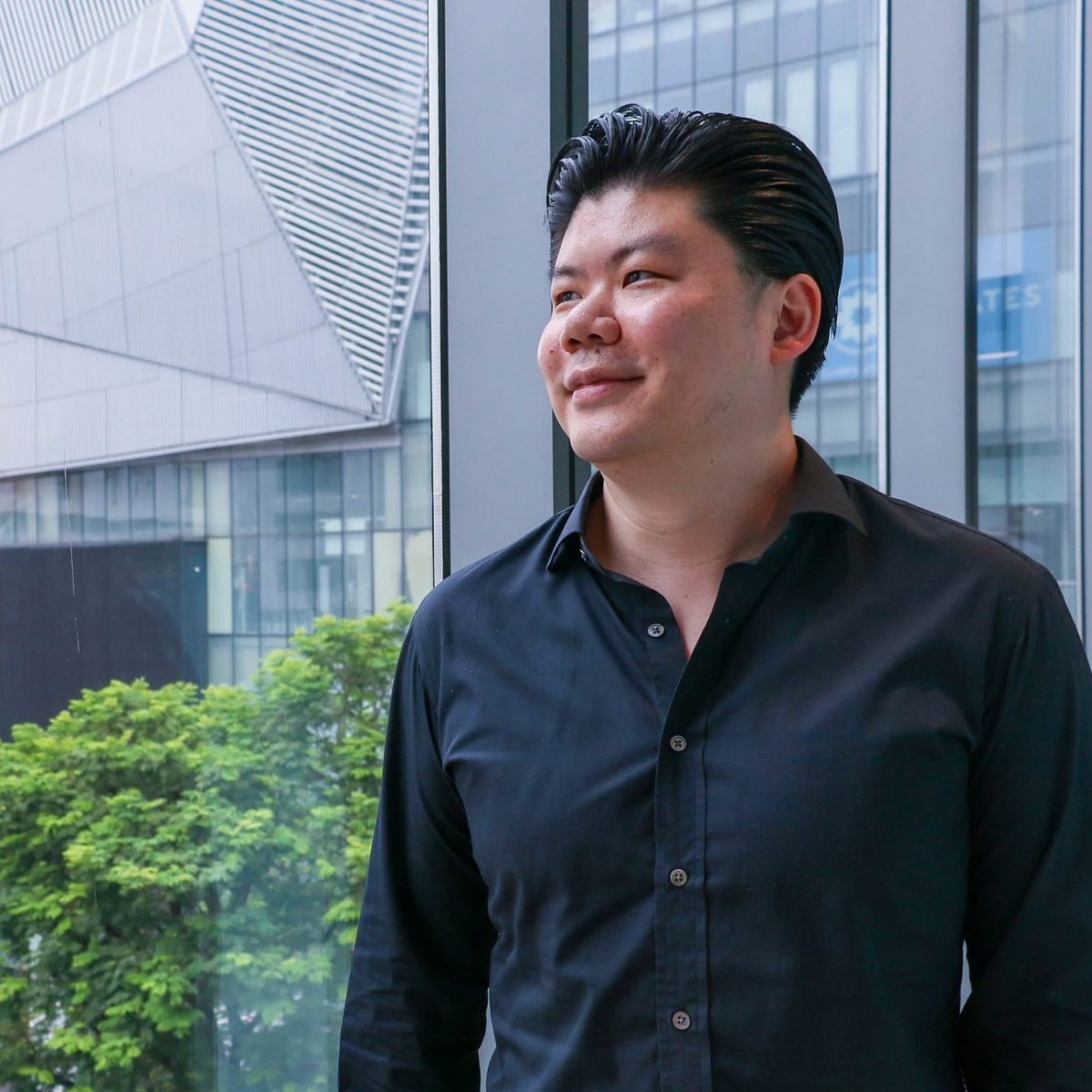 The main consideration I had while pursuing medical sciences was what I could continue to be interested in for years to come. Some of my friends became doctors, and I saw what their life was like. While it fit really well with what they wanted, I felt like the system – especially the Canadian system I was in – had limited opportunities for growth.
How do you think some of your knowledge about the medical sector has helped in shaping your inclinations and perceptions in business?
It allowed me to bring a different set of analytical skills. I think being trained in the scientific method really helped as I challenged assumptions and tried to test theories as much as I could, which helped immensely with running businesses.
Your Executive Master of Business Administration (EMBA) is with London Business School, Columbia University, and University of Hong Kong. How do you view this "multinational experience" and are there any interesting insights from this experience that you can share with us?
The international part started before I enrolled into those schools. I was born in Hong Kong, moved to Australia at the age of four, then to Canada at age fourteen, before moving back to Singapore. When I was in Sydney and Canada, my family mainly stayed within the immigrant Chinese communities, whereas in my pursuit of an EMBA with Columbia University and London Business School, I had approached those cities and gained exposure at a different level. I have always sought out new cultures, new types of people, and new types of ways of thinking. That has helped me greatly in terms of approaching new markets within Asia and for my job.
What motivated you to pursue your PhD after many years in business practice? What kind of support did you get?
Having been to these excellent schools for my MBA, I applied as much as I had learnt to my job. However, most  of what they taught me was developed in the United States and Europe, and these tools didn't work as well when I applied them in Asia. So, I figured that I needed to build another toolkit for managers in Asia. 
At the MBA level, you are taught how to use the tools. With a PhD, you make your own.
I have the support of my family, and the people around me understand what I am doing. From a purely monetary point of view, a PhD does not necessarily bring any extra income or salary. For me, the goal of doing business is not only making money, but also to provide mechanisms to solve problems and provide assistance to people on the ground. 
How important do you think it is for people to realise their calling when young?
It is not necessary to make a calling as this big thing you have to commit to for the rest of your life. We all have seasons in life and in a particular season where you have to learn a specific skill set, the calling itself might be the motivation you need to learn and get through the hard days. 
Sometimes you might not achieve your calling. You might have businesses that fail, but it is through that calling that you learn the things you needed to learn and meet the people you needed to meet. After that, you can build on that for the next season.
Were there any significant differences in strategies in your approach with different markets, such as India, Hong Kong, China and other countries in Asia?
When working for a multinational company, it comes down to where the power is within the company. For example, some headquarters may have an existing, proven model that works globally, and want to apply it to all its subsidiaries. But in some cases, certain strategies may not fit into the local market.
There are also some multinationals where the local teams have much more power as to what they want to execute, and may also have the resources to achieve that. In those cases, they can then adapt more to specific situations based on the market regions. 
In your previous roles, were there any specific challenges because they were in different markets? And how do you overcome these changes in your work?
One of the challenges was when many Western companies were trying to get into the Chinese market and be successful  there. At the time, many companies simply applied strategies that worked in the West to China. Knowing China as it is now, we know that there has to be a separate model for the Chinese market.
Having to position yourself to look at business development and strategies in different regional markets, and working closely with the various companies, strategic communication plays an important part in the planning and execution of your work. How important do you think it is for companies to pay attention to, and adopt strategic communications in their work?
For strategic communications, it is important to remember that while we have our concerns as consultants about a message that we want to convey, we must also understand how the listener will receive that message. It is crucial to identify the win–win in that message, both for the consultants sending the message and those receiving it. Otherwise, there is no point in communicating it if what the message conveyed is not received by the audience.
The pandemic has led many to start paying attention to strategic communications because of its knitted ties with crisis management. What would you suggest for companies who have yet to establish one?
It starts with understanding the purpose of strategic communications. This should begin as an internal process. Start by sending test messages internally while gathering the responses.  Then, analyse the responses in order to understand and project how the market is likely going to respond. This testing process will help you refine your message.
What would be your advice for new entrepreneurs who intend to explore the field of strategy consulting or venture into the international market?
There are multiple pathways. 
For the people who want to go into the world of consulting directly, try to get into the big consultancies like McKinsey, where they will train and equip you with vital skill sets. This exposure can open doors to greater career opportunities with industry clients. 
Then there are the ones who want to start with the nitty gritty of how companies work and how markets work. I would encourage them to pick an industry that they are interested in and network as much as possible internally. Take a few years to absorb as many experiences and life lessons from people within the industry as possible, and then consult from that point of view. 
The key is to have something to offer and to be patient in collecting those things that you can offer.
How can a company differentiate themselves from others (for example, in the consulting field)?
With my own consultancy, I saw a demand from Western companies coming to Asia and their need for experienced advisors to help them navigate this unfamiliar terrain. It is important to identify those opportunities, figure out where you can fit in and then succeed in that niche you've found.
What is one quote or one advice that you live by?
My favourite quote is from the Bible "And this is my prayer: that your love may abound more and more in knowledge and depth of insight". Knowledge often divides people and can be used to overpower others. My hope is that knowledge can help us understand each other, to unite rather than divide. 
What are some of your proudest achievements so far?
My proudest achievement is more of a holistic achievement — having been able to handle all the different moves to different countries and different life stages. 
When I was pursuing my MBA, we were flying out once a month to either New York, Hong Kong or London. In my day job, I was travelling all the time as well. My wife quit her job to travel with me, right after we got married. After my daughter was born, there were times I took almost 150 to 160 flights in a year. In terms of life success, I could have easily taken a huge step in my career while sacrificing time with my family. Alternatively, I could have prioritised my family but lost opportunities in my career. My proudest achievement is that at the different life stages and different seasons, my family and I were able to optimise what we needed to do.
Since you were travelling so often in the past, was there anything that you wanted to do, but did not have the chance to?
Thankfully, because of my jobs, there weren't many experiences I have missed. I enjoy being able to explore the world through business. While travelling, you can go beyond simply being a tourist, and have the opportunity to engage with locals through working together. I don't feel like I lack anything. I do not have a bucket list, and I am fulfilled with what I have already. However, when something new comes, I am eager to take on new challenges.
Do you have any role models that you look up to?
With my personal faith as a Christian, I try to follow whatever Jesus does. I read the Bible and learn from what Jesus had done and said. 
How do you balance your work life, pursuing your PhD as well as your family?
Part of it is making sure that you do not back yourself into a corner. If you are unable to afford the cost of taking on a new client — be it from studying, from sacrificing family time, or if it requires you to be in another geographical location for an extended period, then it may not be worth it.

For me, it is about balancing all those aspects. There will be times when I am going to be extremely busy all the time, but my wife and daughter know how to adjust accordingly. When changes come, make sure we apply strategic communications to our families as well.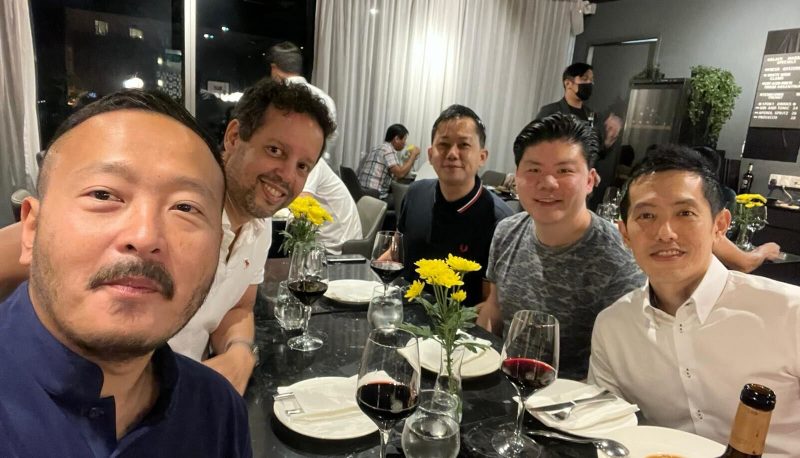 Are there any future plans that you are looking forward to for Denarius Consulting?
Yes, Denarius Consulting will continue to be a two-way bridge between Western and Asian countries, and these days it is helping Asian companies expand into the West.
Moving forward, the biggest differentiator will be coming from my PhD. If I am able to figure out and assist clients on navigating the cultural landscapes before layering on the business elements, it will save tremendous time and effort, thereby providing great value for our clients.
The Suite Spot is Socium's series of interviews that look into the minds of C-suites. What drives their business strategies and their decision-making process?  What role does communications take in their plans and what is their impact on the organisation's success? Last but not least, how do these leaders walk the talk?

Find out more in conversation with C-suites with Socium's Suite Spot.