Our Team
The people behind Socium - we eat, sleep and breathe communications.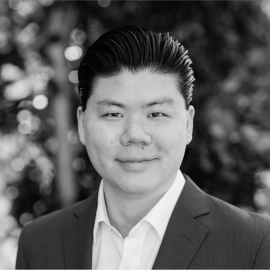 Caleb Chu
Business Development Consultant
Caleb has managed and consulted for private businesses in Asia for over 15 years. He believes that every business - just like every individual - is unique, and he thrives in unconventional situations that require bespoke solutions. Caleb's approach starts with diving deep to understand each stakeholder's motivations, so that teams are built on alignments rather than expectations. This step is especially important for private companies like family businesses and startups, where their "why" is often assumed or overlooked. Caleb then helps clients map out their "how", combining academic insights with global experience to create strategies and plans that fit the team, rather than expecting members to change.

Throughout the process, he meets people where they are according to what they need, whether it's consulting, coaching or teaching. Over time, his communication with team members opens up communication channels between team members, allowing companies to grow aligned, strong and united.