Our Team
The people behind Socium - we eat, sleep and breathe communications.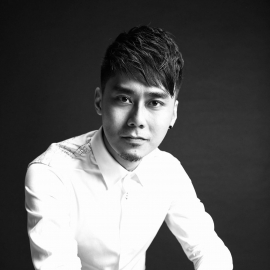 Kenneth Chia
Content Strategy Consultant
Kenneth has 13 years of experience in copywriting, creative strategising and campaign design. He translated his knowledge and expertise in marketing and communications into the successful founding of Pencil Sword - a marketing agency that exists to create effective campaigns and content.

Applying his marketing skills and creative thinking, Kenneth has helped to create successful campaigns for the likes of DBS, Heineken, Lego, McDonald's, and Samsung. On top of having his work featured on CNN, Kenneth represented Singapore at the world's largest advertising festival - Cannes Lions International Festival of Creativity - in France.

Kenneth advocates strategic creativity and pushes for businesses to be more forward-thinking. With the belief that the world needs more ideas (and fewer ads), Kenneth aims to take more local and multinational brands into the world of effective engagement, value creation and community building.