Summary. Instead of leveraging applications such as Google, Facebook, Twitter and Instagram, China has its own social media and marketing ecosystem.
Digital marketing has proven itself as an effective strategy to generate leads, boost sales, promote brand awareness, and improve conversion rates. In Singapore, about 3.3 million people shop online and the expected revenue from the e-marketplace this year is US$2.8 billion. To reap rewards from digital marketing here, you need to adopt the right promotional strategies that align with your business goals. There are a number of  platforms (Twitter, Facebook, Instagram, etc) and methods (email marketing, advertising, social media marketing) that businesses can invest in to reach out to their customers. Most businesses have at least a website, a social media page, or a mobile application, and use methods such as search engine optimisation (SEO), and SMS or email marketing for a targeted approach. 
Beyond the Singapore market, businesses looking to enter the Chinese market would have to adopt their marketing strategies on WeChat.
More than a messaging app
As of January 2021, China has 
930.8 million active social media users
. WeChat, which in 2020 was ranked the world's sixth most-used social media platform, is the country's most popular network, accounting for 
73.2 percent of the total usage data
(Figure 1). With the goal of improving user stickiness and increasing users' time spent on the platform, WeChat has amalgamated the different functions from all the other applications. It is a truly comprehensive application which satisfies users' daily digital needs.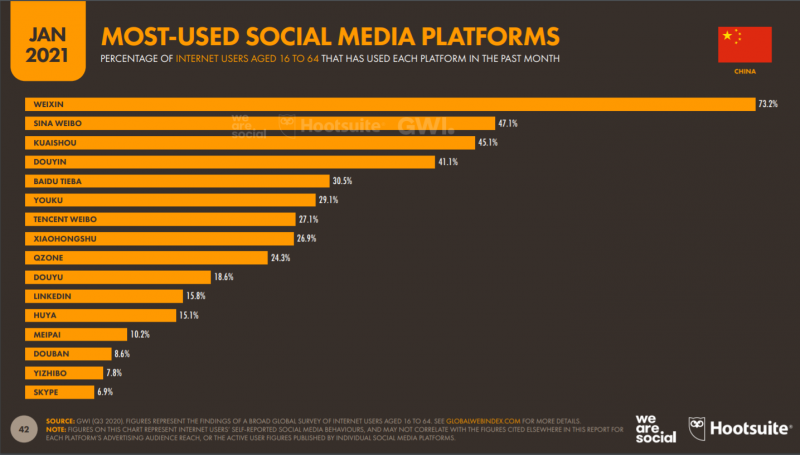 The following are functions or features which WeChat encapsulates, making it more than just a messaging application.
1. WeChat Official Account and other features
WeChat offers various ways to reach out to existing and potential customers. While advertising is definitely a predictable way to drive traffic, how do you leverage your business's own strength? Firstly, it is essential to have an Official Account to give direct exposure to your brand. A WeChat Official Account (WOA) is like a Facebook page, whereby users can subscribe to your content. With content such as articles and videos in WOA, businesses can further push them out in chat groups and WeChat Moments (WMs) to reach out to a wider audience. WMs are status updates, pictures and videos that brands can share with their customer circle in their WMs feed. It is a widely used feature in WeChat with about 750 million daily users. In WMs, businesses can create viral campaigns (Figure 2) for better engagement. For example, it is common for businesses to incentivise through means such as "share our article to 5 friends for a voucher" or "share our poster to your WeChat Moments and gather 20 likes for a free gift".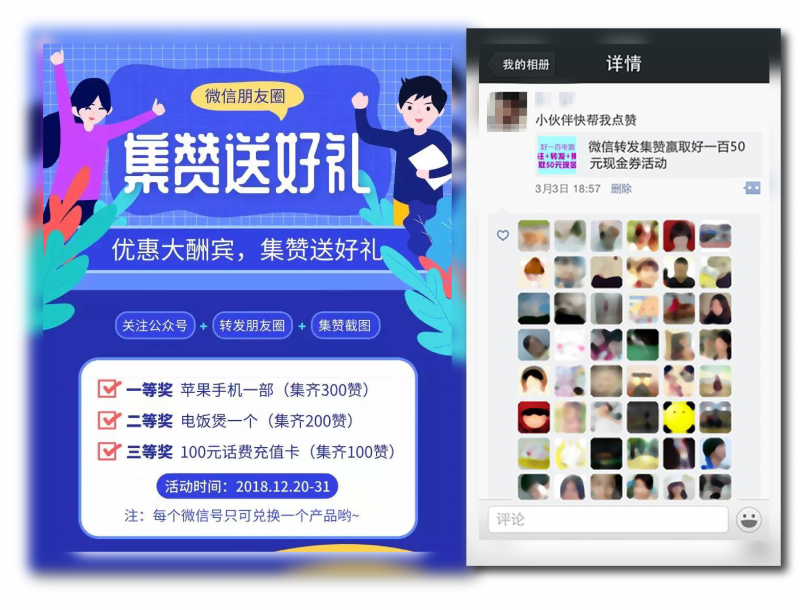 As you get acquainted with the features, you should also pay attention to WeChat's search engine optimisation (SEO) which is crucial for increasing leads and conversion rates. Note that the WeChat SEO takes many aspects into consideration. For example, it is more likely to favour content from a long-lived active official account, and classify it as being more credible. The system also considers an account's level of authority – based on the number of subscriptions, frequency of content update, and the ratio of original items and aggregated content obtained from elsewhere. One easy way to improve WeChat's SEO is through the repetition of keywords in the content. For example, if your content is about lipsticks, try including the word in your title, description and throughout your main text.
2. Connections and Call-to-action
Apart from the basic call to actions such as frequent prompts for account subscription, WeChat is able to link every push, moment or ads to direct sales. WeChat supports QR codes and many other external links. For example, it allows direct links to e-commerce sites such as JD.com, VIP.com, Xiaohongshu, Weidian and more. Thus, businesses can easily market through WeChat and direct traffic to generate sales. It also has a unique function – the WeChat Mini programs, which are"sub-applications" within the WeChat ecosystem where customers can make smooth purchases and enjoy other services.

In 2020, 3.2 million mini programs were registered and accounted for RMB1.6 trillion worth of transactions. Businesses can either choose to develop their own mini program, which can act like a website and store, or to leverage existing built-in programs. For example, businesses can set up their own WeChat Software as a Service (SaaS) store for free with Weidian (described as the Shopify of China). However Weidian is only available to local businesses, thus it might only be useful if foreign businesses have counterparts in China. And plus point navigating in WeChat is its payment component. ItsWeChat Pay allows users to link their bank cards to the system and complete transactions in an instant. Transactions can also easily be made through chats when an agreement is reached.
Managing customer relationships plays a crucial role in the success of businesses and WeChat provides great support. Not only are WMs and WOAs useful in reaching out to new audience, they are also great ways to keep existing audience engaged and updated on the goods and services. According to WeChat statistics, 74.2 percent of users cited news as the primary reason they follow any WOA, while 41.9 percent do so for the promotions. Thus, so long as your WOA is providing relevant and useful information to the audience, it is an effective platform to connect with them. With its auto-reply function and keyword triggers, customers can easily navigate around theWOA and retrieve relevant information quickly.
WeChat's analytic tools allow you  to access datas such as viewership, conversion rates, etc and this in turn, lets you plan better in your customer service strategies (Figure 4). It also gives you much needed information when interacting with them.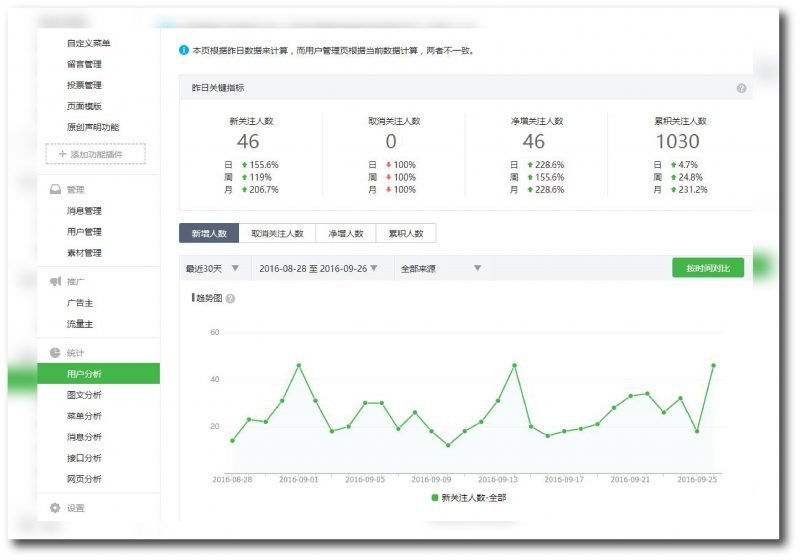 Apart from these, WeChat also allows for group messaging. This is equivalent to SMS or email marketing, which is an effective strategy to raise brand awareness, connect with prospects, and inform and promote your events or offers.
Since its inception, WeChat has proven itself to be more than just a social networking application. With its many features, WeChat allows organisations to orchestrate comprehensive marketing strategies and campaigns for their brands. Organisations that are astute and are diligently leveraging WeChat's features will improve their chances in penetrating the Chinese market and taking their business to the next level.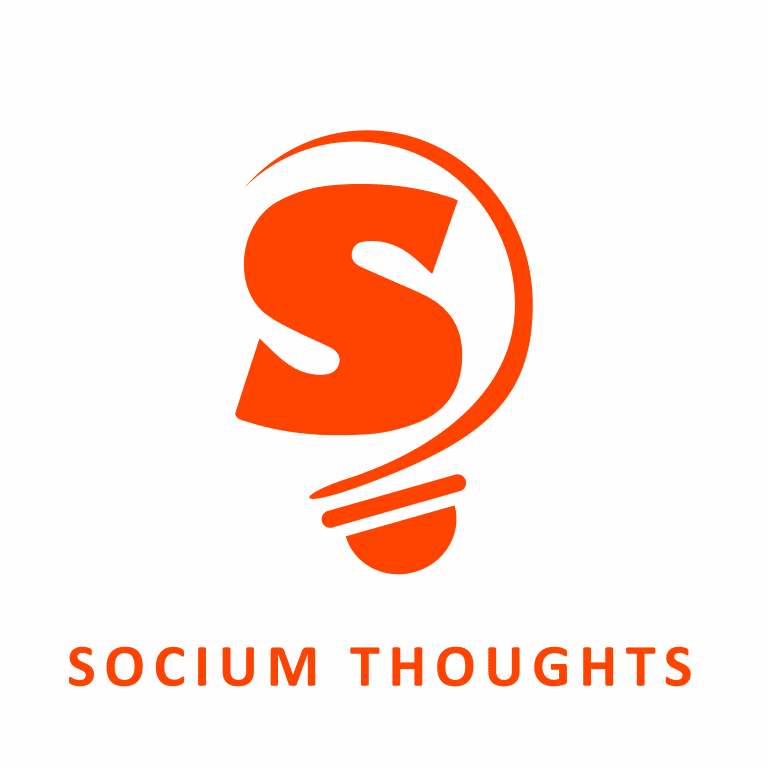 Because it's the thought that counts – Socium Thoughts bring together our thoughts and opinions on all things communication.