Summary. Impressions, reach and engagement — the three common terms every digital marketer knows too well. Understanding the mechanics of every metric is important for marketers and business owners to optimise their digital marketing strategies.
Impressions, reach and engagement — these are three common terminologies every digital marketer would be familiar with. Since the advent of social media, different marketing techniques and metrics have been developed to measure the effectiveness of brand campaigns and content posts. Likes, shares, retweets, link clicks, comments, views, followers… the list of metrics goes on. With more companies active in building a digital presence, utilising quantitative analysis is critical in content marketing. Organisations should utilise the data gathered on social media to maximise profits by optimising social media campaigns according to the insights these analyses present.
Needless to say, effective insights do not come by easily. It takes time and a certain level of industry experience for an analyst to distil relevant statistics and data accurately, combine them with relevant qualitative know-how, and provide actionable recommendations for the organisation to improve on. Fortunately, there are many user-friendly digital tools available online for any individual or organisation looking to expand their digital presence. Such examples include Facebook Business Suite, Google Analytics, HubSpot CRM, Hootsuite and other social media platform analytical tools.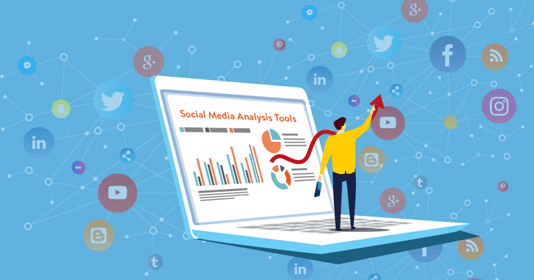 Nonetheless, there are challenges in harnessing these tools: how does one translate data into useful propositions to achieve the company or organisation's business objectives? How should one differentiate the various metrics, highlight and present targeted solutions?
Impressions, Reach and Engagement — what are their differences?
Engagement — calculates the number of interactions the users made with your content. These interactions can be in the form of likes, comments, shares, saves, etc.
Impressions — count the number of times your content was displayed on users' feeds.
Reach — refers to the number of unique users who saw your content.
At a glance, engagement may seem as the most important metric, as many may argue that the numerics in this metric is more telling than knowing the number of times your post has appeared on users' feeds but with no action taken. Engagement tells the post curator how compelling the post is such that if the user reacts to it, instead of a brief browse through which may only count as one impression, and has a lower probability of becoming a conversion. As such, some may place the three metrics in a hierarchical triangle, just like Maslow's hierarchy of needs, with engagement at the tip and reach at its base.
Still, there are many more perspectives to consider before we decide on how useful and effective the metric is.
Reach
Among the three Reach is the only metric that measures the number of unique users who saw your post content. With Engagements and Impressions you can double count the number of unique users to propagate the poston social media. For example, a user can like the post, and at the same time leave a comment on the same post, and that will be counted as two engagements. If a user comes across this post once this morning, and happens to see it on their feed again at night, the algorithm will count it as two impressions.
If your brand is at its starting point, and reaching out to the most number of audience is your primary goal, you should observe Reach as your core metric, and focus your ads goals and posts to drive more traffic to new users. If you observe that there is an increase in the number of reach for the month compared to the previous month, you have successfully reached a wider audience.
Impressions
Some may dismiss the importance of the impressions metric as they feel that it entails too much "double-counting". However, when Impressions is put into context, especially when it is aligned with the marketing principle "Rule of 7", it should not be ignored. The "Rule of 7" states a prospect has to be exposed to a message at least seven times before they'll perform an action. This number varies with the type of industry, product or service which the advertiser is dealing with, but numerous quantitative and qualitative research has shown, in many cases, exposure breed liking.
In an information-overloaded world, your ad content is jostling to stand out in a crowded space.. In some sense, impressions serve the same end goal as the compelling ad graphics and clickbaits which marketers spend high budgets and time on. Social media algorithms tuned to generate high impressions help to repeat your marketing message to the same group of target audience, thereby increasing the probability of strong remembrance in users when they see your brand name. A study by Facebook Marketing Science found higher frequencies of an ad being shown are necessary to impact greater behaviour change. Ads with high conversion rates typically will not have low impression figures. Repetition with advertising is key.
Engagement
For most B2C businesses, the end game is always conversions in essence sales. This suggests that the post or ad copy is able to entice users to take action and interact with your content. As such, many would view Engagement as the most vital metric, while Reach and Impressions are less important. However, marketers should never forget that the fundamentals of Engagement are still Reach and Impressions. It is not possible to achieve conversions and engagements without driving the other two.
Making sense of every metric
Understanding the mechanics of every metric is important, as it provides marketers and business owners a clearer understanding of how they can better craft their digital marketing strategies with reference to the social media analytics data readily generated on their dashboards. So which one should you delve into?
This depends on your company's business model and digital marketing goal. B2B businesses typically place less emphasis on conversions, and are more keen on using digital platforms to build their brand presence, overall image and influence. As such, these businesses are more keen to expand their overall reach, to touch base with more unexplored clientele profile and base. B2C businesses, on the other hand, are more focused on garnering actual sales, thereby placing more emphasis on engagement rates.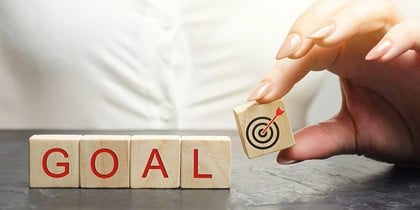 Therefore, your social media campaign should always start with a clear campaign goal. This will determine your call-to-action and highlights the essential metrics you should pay attention to. A company can have many different yet concurrent business goals, but when it comes to paid marketing, it is important to dive deeper into how every dollar spent is accounted for to elevate the particular business goal your company is gunning for. In essence, the success of each metric is highly dependent on your campaign goal.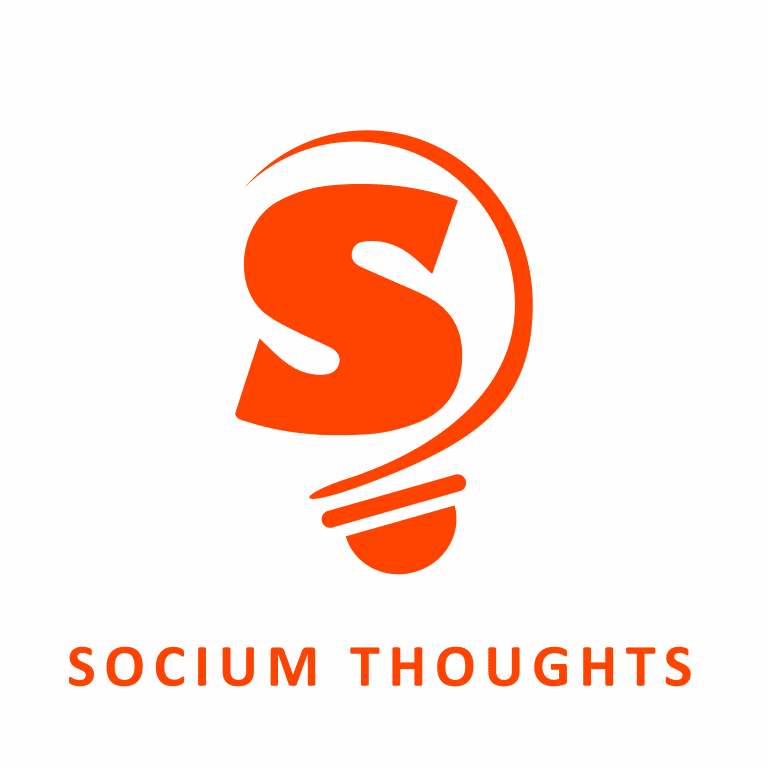 Because it's the thought that counts – Socium Thoughts bring together our thoughts and opinions on all things communication.
Share This Article: