Summary. Is every social media platform the same for your business?
With more than 4.6 million active social media users in Singapore, there is no doubt the social media market has become an essential part of business marketing. Many businesses are changing the way they interact with their customers by bringing their business presence online. In order for businesses to remain competitive, just placing your brand online is no longer sufficient. Brand visibility, awareness and engagement are required to boost lead generation and sales conversions.
Creating a platform and coming up with ideas for content may be easy, but with short attention spans and an abundance of content, the challenge is to keep your target audience engaged. Business-to-business (B2B) and business-to-consumer (B2C) marketers aim to capture the attention of two distinct audiences. And although there are many similarities between these types of marketing, how they engage audiences on each channel is different.
Talking Business - Right Place, Right Time
To optimise the effects of each post in terms of views and engagement, it is useful to time it well. The optimal timings for social media posts differ across industries, nature of business (B2B or B2C), and the characteristics of the audience.
Characteristics: Niche market, logic and knowledge driven decision making, with lead generation as a priority. The marketing should address the needs, interests, and challenges of each industry, business and the people purchasing these products/ services for the business.
B2B businesses market their products, services and solutions to other businesses. They direct their marketing towards the decision makers in other companies and are concerned with building relationships. For B2B businesses, posting during regular work hours while the target audiences are at work would be best.
Characteristics: Large-scale market, emotionally driven decision making, with brand awareness as priority. The marketing should address the needs, interests, and challenges of target consumers in their everyday lives.
B2C businesses market and sell their products and services directly to customers for their personal consumption with a focus on quick solutions and intriguing content. For B2C businesses, posting before work hours, during lunchtime, and after work hours would be the best. In most cases, the target audience could be commuting or catching up on their socials while taking their lunch break.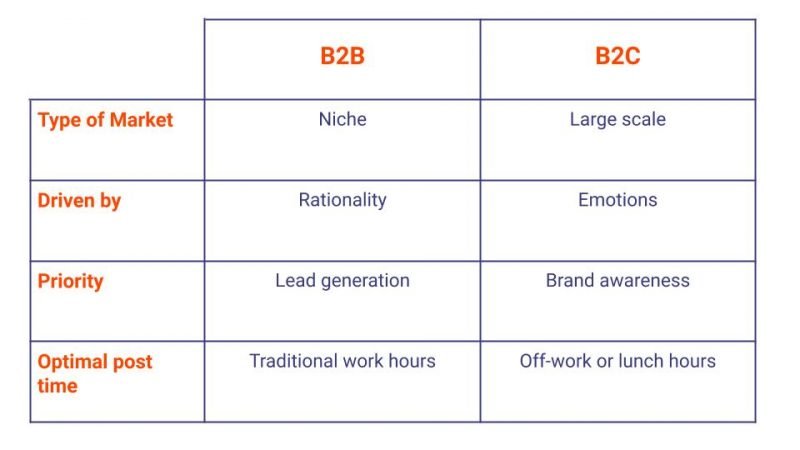 Making it Count on Different Social Media Platforms
With the amount of content saturating every social media platform, audiences can experience content shock, shrouding the scene for businesses that are finding the best way to market their products and services to their target audiences. It is important to leverage data and user behaviours to ensure your message gets across to the audience you are trying to reach. 
Different platforms cater to different audiences and purposes. For instance, Facebook and Instagram are mostly used socially. They receive more traffic in the mornings and evenings when people are on their work commute, and after work. LinkedIn on the other hand, is a professional networking platform, and the best time to post here would be during the work week during business hours. 
Facebook is the most widely used platform in Singapore. It receives more traffic and engagement on Thursdays to Sundays, with Tuesdays having the least activity. Studies have shown that the best time to post on Facebook is between 1pm and 4pm later in the week and throughout the weekend, with Saturday and Sunday between midday and 1pm and Thursday and Friday between 1pm to 4pm being prime time. B2B brands tend to have better reception on Tuesdays to Thursdays, 9am to 2pm. B2C perform better around 12pm from Mondays to Wednesdays. 
Instagram has about 2.1 million users in Singapore, accounting for 32.4% of the population, with its largest user group aged 25-34. Instagram users spend around an hour on the platform every day, and the best time to post is from 10am on Fridays and Saturdays. 
LinkedIn is the 13th most visited website in the country with 24% of internet users report using this business based platform. The focus should be to target LinkedIn users on their way to and from work and also during their lunch break. 
Twitter is a convenient platform for users to receive news and updates while allowing for the quick sharing of content through retweets. It has 1.37 million users, with 26% of internet users reporting their use of this platform. It is best to tweet throughout the day, on weekdays.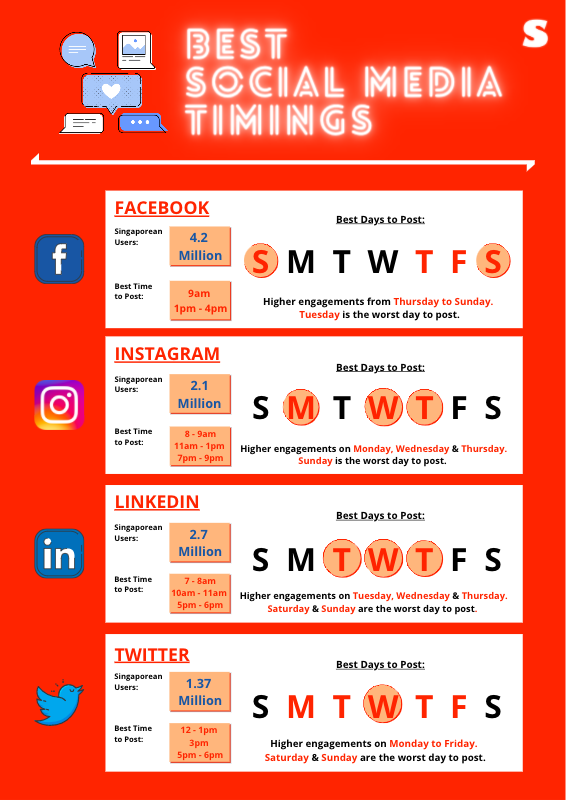 Going Beyond Optimal Post Timings
Social media platforms are viewed as free and easy tools to boost lead generation and sales conversion, however it requires plenty of effort to research and analyse on these platforms and their target audiences' behaviour. By doing so, business owners are able to utilise the results from the data to strike when the iron is hot and achieve the most effective results. To ensure the effectiveness of your online marketing, post your content on these different platforms at the optimal timings. Maintain the consistency of your posts, experiment, and track the views and engagement received, then further customise it to how your target audience responds.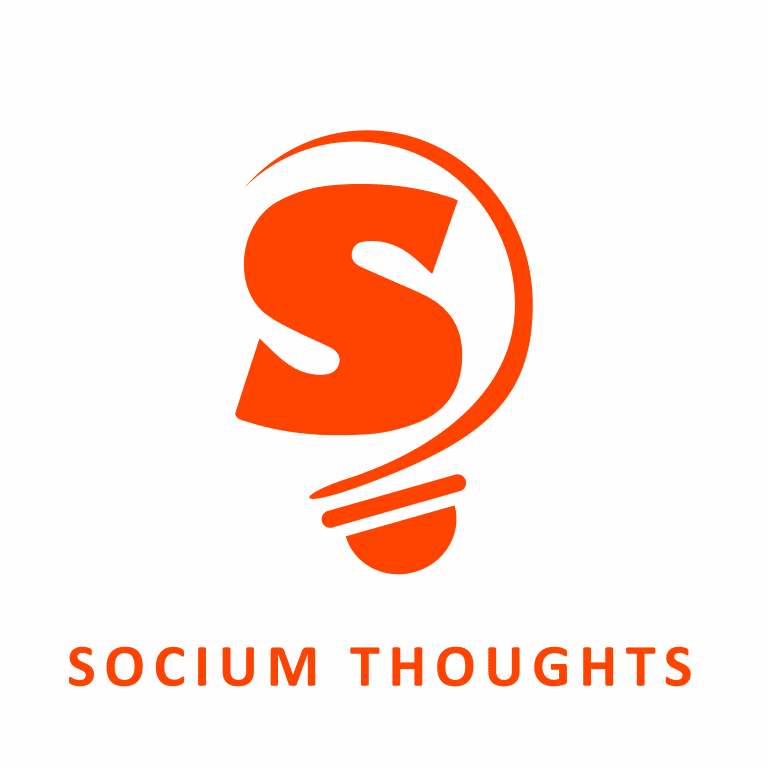 Because it's the thought that counts – Socium Thoughts bring together our thoughts and opinions on all things communication.