Summary. Get to know the most popular social media platforms for networking and expanding your brand presence in China.
China is not just the world's most populous nation, it is also the world's largest social media market. Its claim is not without merit. This year alone, China has recorded more than 850 million active users of the Internet. And the feat is amazingly accomplished without the help of applications such as Google, Facebook, Twitter, and Instagram. Instead, China has its own social media and marketing ecosystem. This is a huge barrier to global brands that wish to build their presence in the Chinese market but are unfamiliar with these social media platforms.
Here are some of the most important Chinese social media platforms that businesses should sign up for. 
WeChat is the go-to social media platform should businesses want to enter the world of Chinese social media marketing. This 10-year-old app has a daily active user rate of 1 billion, with 780 million users visiting their Moments (WeChat's social feed) daily and 360 million users reading Official Accounts' articles to access outside news and information. WeChat thus has an attractive usage profile and allows businesses to reach out to users of all demographics. WeChat is also supportive of all forms of content, such as video, images, and articles etc. It is an all-in-one application with an ecosystem that allows businesses and users to perform a wide variety of activities on it. Take the AIDA model (Attention, Interest, Desire, Action) for example (Figure 1), WeChat can reach target users and grab their attention through its various advertising methods in Moments and Official Accounts. Through content exposure from Moments and Official Accounts, users are constantly reminded of the products and services and this builds up their interests. Creating WeChat groups is also a common technique used to trigger desires and increase user stickiness (calculated as the ratio of Daily Active Users to Monthly Active Users). Lastly, with the establishment of Mini-programmes and WeChat pay, there is a strong call-to-action where consumers can conveniently make purchases. However, it is important to note that WeChat still works more for people's existing connections and friend circles. Apart from advertising, the only way to expand this circle is through advocacy marketing, where existing users share their positive feedback with their connections.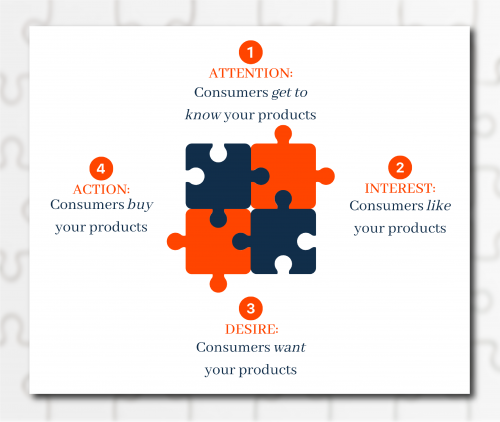 Xiaohongshu/Little Red Book/RED
As one of the fastest-growing social e-commerce applications in China, RED is winning over the hearts of Generation Z and Millennials. RED is like the Chinese version of Pinterest and Instagram, with 80 percent of its users being females who love shopping and sharing about their daily lives. In fact, businesses in fast-moving consumer goods (FMCG) such as fashion and beauty-related products should definitely give this platform a try. The biggest merit of RED is that it is personalised and connects to the audience well by being close to their hearts. RED has a tag function that requires key opinion leaders (KOLs) to specify which posts are brand promotions(Figure 2). This makes it easier to win customer trust as a reliable platform selling authentic products. On a side note, this also means that RED is more suitable for KOLs rather than for official brand accounts, as recommendations from a consumer's objective point of view are more well-received by users. As such, it is possible for brands to find KOLs to do product trials and post about their experience on RED. Rather than targeting on gaining attention based on the Aida model, RED touches more of the interest and desire of consumers, and this converts to real actions and sales. This makes RED the best platform for consumers to visit for product research when they have a purpose in mind.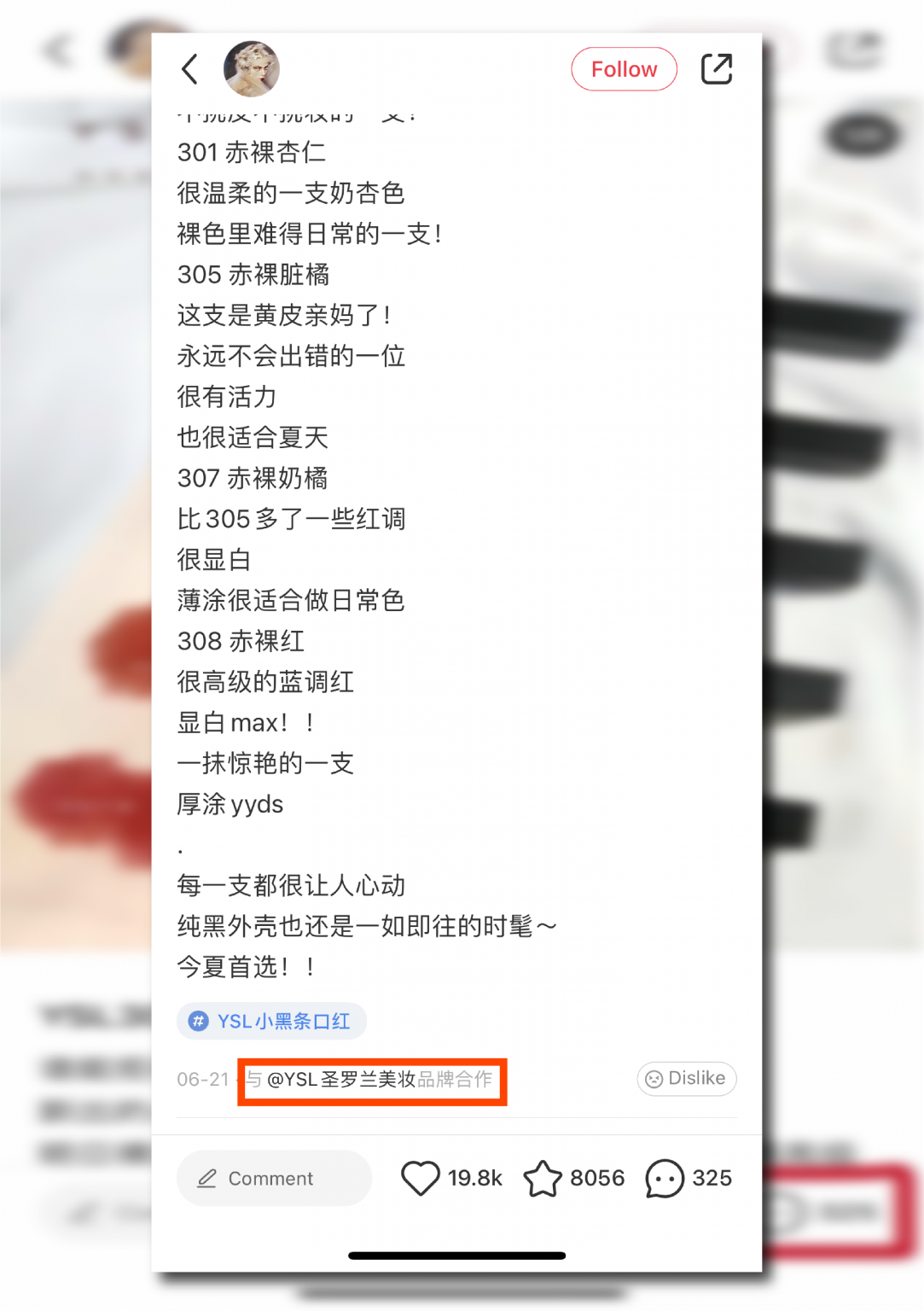 Weibo is a Twitter-like platform, and had a record of  523 million active users and 224 million daily active users in 2020. Weibo is more of an open social media platform as compared to WeChat, where people post, share and interact with others outside of their own friend circle. This is the platform for content to go viral and for brands to build their online communities. The platform is also conducive for advocacy marketing, as users can easily comment and tag friends below every post. Apart from posting interesting content to attract and engage followers, brands can also tag on hot-topics and post in related super-topic community forums for exposure to more potential audiences. For example, if a cosmetic start-up brand wants attention, it can easily go to the #cosmetic super-topic community forum, which already has 4.3 million followers who are interested in cosmetic-related content (Figure 3). From there, the new brand can come up with a giveaway campaign or just introduce their products. This way, brand marketing would be much more well-received and effective than merely marketing on its own account and building up followers from scratch. By leveraging existing super-topic community forum popularity, brands can easily redirect the traffic to their own accounts and build loyalty from there on.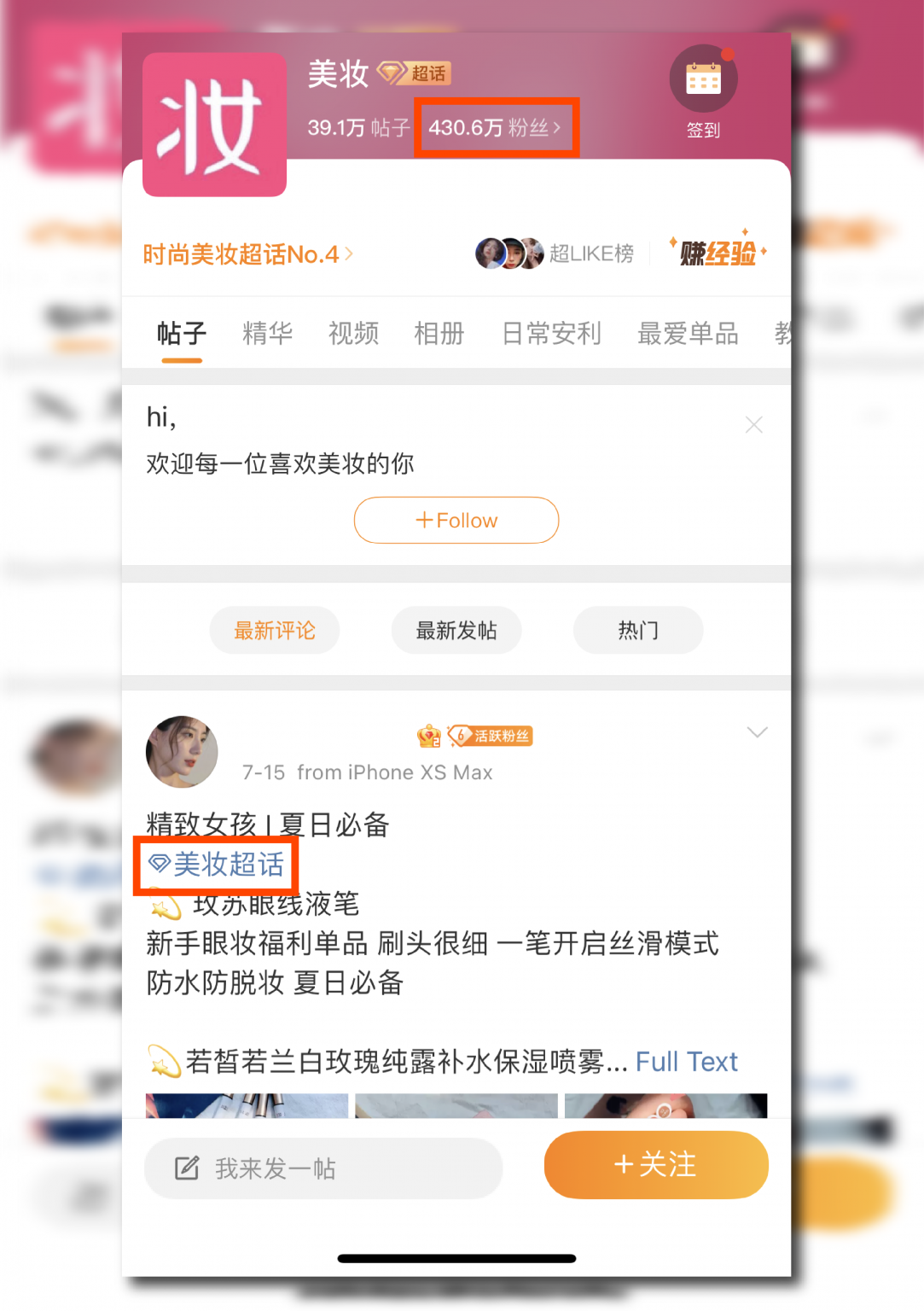 Every social media platform has its unique function and selling points, and the above three apps can be a springboard to start your marketing in China. The Chinese social media landscape is dynamic and there are also other emerging and well-established platforms such as Douyin, Toutiao and LinkedIn that are gaining popularity. Thus, businesses should consider all these platforms as different channels to synergise its communications to attract, engage and sustain their target audience.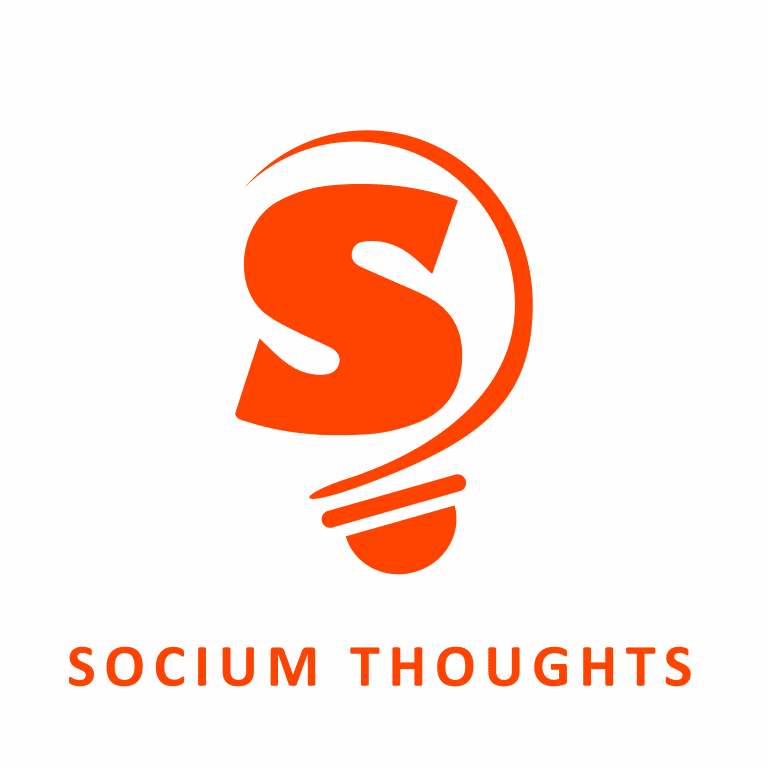 Because it's the thought that counts – Socium Thoughts bring together our thoughts and opinions on all things communication.