Gwen Lee, Director and Co-Founder of the Singapore International Photography Festival (SIPF) and DECK Photography Art Centre, shares about her career in photography and all things arts and culture.
[Photo by Lim Weixiang]
Gwen Lee, a respected figure in the world of photography, is known for her role as the Director and Co-Founder of the Singapore International Photography Festival (SIPF) and DECK Photography Art Centre. With her leadership, she has brought international recognition to SIPF, fostering cultural exchange and promoting artistic dialogues. At DECK, Gwen curates captivating showcases, providing a platform for talented photographers to shine. Her dedication has been acknowledged with the prestigious Japanese Chamber of Commerce and Industry Culture Award in 2010. Committed to the growth of photographers, Gwen shares her knowledge through talks, participation as a jury member, and portfolio reviews. Read on to discover Gwen's journey in the intriguing world of photography, exhibitions and the artistry that fuels her passion.
What do you do at DECK and SIPF respectively?
As co-founder and director of these platforms, my role involves curating photography and art exhibitions, both in Singapore and in cities across Europe and Asia. I collaborate with artists to understand their work, engage our audience, and connect creators with their art. I also handle grant applications and communicate our vision to various stakeholders, including arts educators, schools and foundations.
What was the inspiration behind the founding of SIPF and DECK?
In the early 2000s, there was little opportunity to showcase local photography talents, with no galleries or platforms for interaction in different cities. Despite many unsuccessful attempts and advice from industry professionals, we were determined to change perceptions of photography as more than just a communication tool. To bridge this gap, we launched SIPF in 2008 as a collective effort to establish photography as an art form. The festival's success exceeded our expectations and motivated us to continue fundraising, seeking partners and fostering collaborations.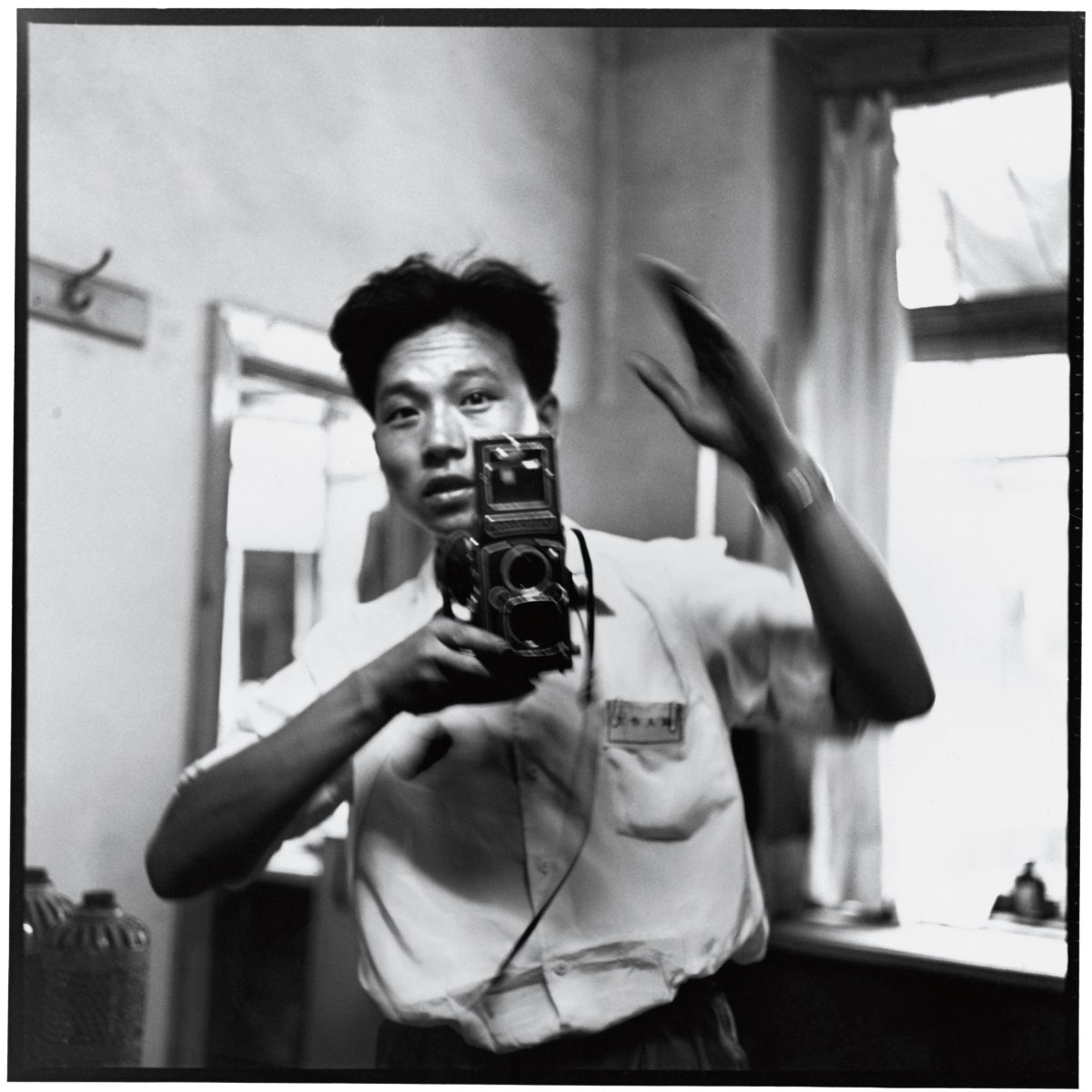 What were some of the highlights or memorable moments from your journey with SIPF or DECK?
When curating exhibitions, I always consider the kind of contribution we'll be making to the community's visual culture. In 2016, we faced challenges displaying Li Zhensheng's documentary photos of China's Cultural Revolution. We collaborated with The Arts House's Director, found a venue, exhibited 146 original photos, and had him engaging with the audience. Witnessing two elderly women tearing and leaving heartfelt comments in the exhibition guest book reminded me of the power of photography in evoking deep emotions and shaping human culture.
Were there any other significant lessons or insights you have learned that have had a profound impact on your approach to your work?
We are heartened and honoured to have witnessed photographer Robert Zhao's career growth since 2008. He exhibited at our festival and even led a tour for a guest-of-honour. This experience inspired us to create "Undescribed", an annual programme mentoring new art school graduates, fostering the growth of emerging talents. Now an established artist, Robert Zhao has returned to mentor these new talents, creating a beautiful cycle of nurturing the next generation. In fact, this initiative was named "Undescribed" after the botanical term for seedlings found in the forest. This initiative reflects the belief that, like a seedling, young artists have untapped potential, and providing them with ample opportunities will allow them to flourish and evolve into something even more extraordinary than we could have ever hoped for.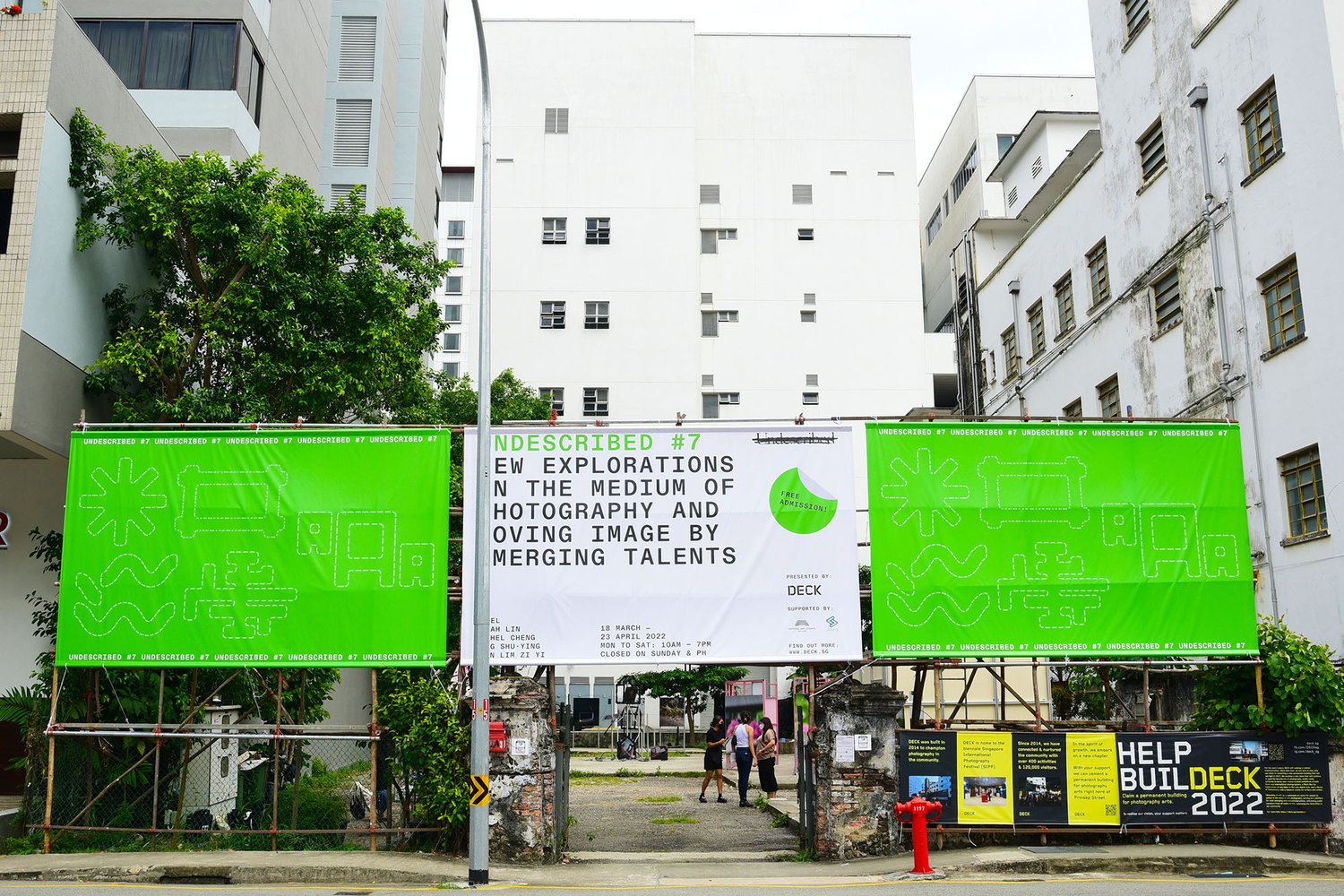 It seems that a core focus of your work is nurturing talents, whether that's through curating exhibitions or giving talks on professional development for photographers. What advice do you have for emerging photographers looking to establish themselves in the industry?
I always encourage them to think about their plans in time intervals of three, five or seven years, kind of like a milestone mark. In the initial years, focus on skill development, portfolio building, and group show participation. After three years, consider a small solo exhibition, and by the fifth year, aim for a portfolio showcasing their artistic approach, methodology, or research. A strong portfolio can lead to invitations to events like SIPF and other local and international platforms. By the seventh to 10th year, they should have developed their own dedicated audience.
With that said, I am hesitant to use the word "follow", because it sounds like I'm merely referring to social media followers. Instead, I mean it in the broader sense of having people who recognise the artistic thrill of what you've made, your journey and maturity as an artist in the subjects that captures your attention, whether it's theme or methodology.
This timeline is a method of self-encouragement that helps combat anxiety and peer pressure often felt by young artists, allowing them to track their progress and identify areas for growth. And this journey doesn't just stop at the 10th year because being an artist is for life. As your desires to create continuously grow, you'll set more internal milestones for the next 10 years. Some young artists feel overwhelmed when they think of it as a very long journey of a lifetime, but breaking it down makes it more manageable. Besides, as every work of art involves hours and hours of extensive research and thought, it's important to continuously practise and hone your skills throughout your artistic career.
Your mention of social media is interesting, because with platforms like Instagram, it's become easier for everyone to carve out a career for themselves in the arts. With the proliferation of social media, how do you think photography has evolved?
When photography first started out, it served as a means for people to see the world. With the rise of social media however, there is now an inclination towards specific aesthetics like cheerful colours, moods and composition to capture attention and convey emotions. While social media platforms are crucial for communication and sharing, it's vital for photographers to maintain a distinct visual language of their own amidst the constant stream of content.
For better or for worse, social media keeps us updated on what's fallen in and out of fashion; but what do you think of the other ways photographers utilise it to connect themselves with the industry?
Many professionals, including myself, use apps like Instagram to discover emerging talents and unique, unseen artwork. It's a convenient way to stay updated on photographers you're interested in and their latest works or exhibitions. For artists with social media accounts, it's crucial to maintain them regularly. If you can't fulfil this responsibility, my advice is to deactivate the account and direct your audience to a more easily managed channel like a personal website. Inactivity on social media can be misinterpreted as a lack of artistic activity. Remember, you don't need to be on every single social media platform available.
So, an important factor that you look for in photographers is their use of a distinct, personalised voice. What other criteria do you consider when selecting photographers and their works for exhibitions or festivals?
How a photograph is selected depends on the landing pad, whether it is intended as a group or a solo exhibition. You might also consider questions like, "Is this body of work fully developed?", "Has the research reached a conclusion?" or "Can the visual language here be clearly defined?"
When curating group shows, which often involve diverse voices and mediums beyond photography, the focus shifts to identifying an overarching theme or framework for the exhibition. Based on this theme, a curator seeks works that contribute different perspectives and layers to this common theme. Sometimes, a visually stunning and beautiful work may not align with the framework or intention of a particular group show. This doesn't diminish the quality of the work; it simply means that assessing the strength of a portfolio alone isn't sufficient in such cases.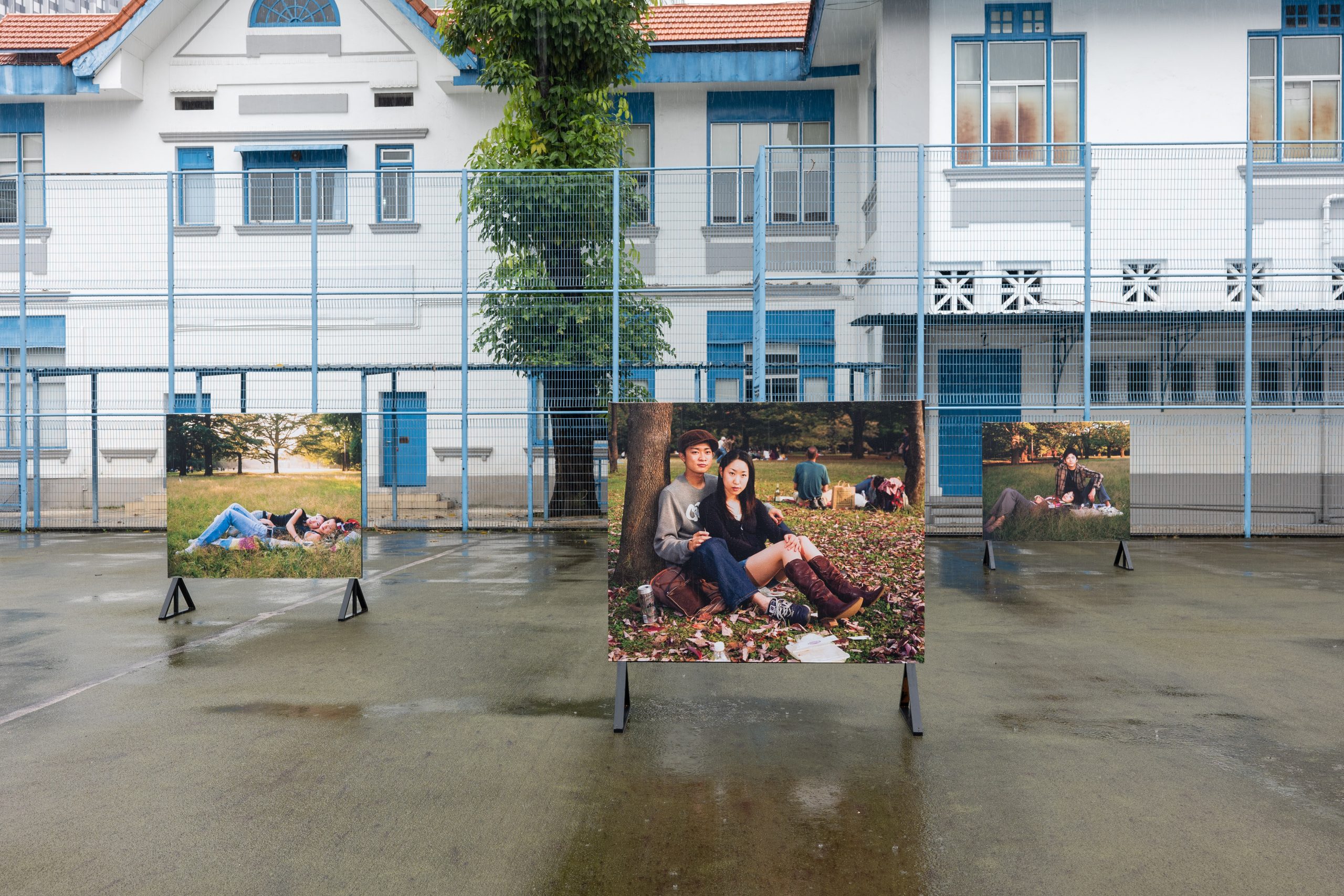 You've mentioned the challenge of overcoming people's misperceptions of photography. As the director of SIPF and DECK, what other challenges have you faced? How have you overcome these challenges?
Each exhibition presents unique challenges, often influenced by external factors beyond control. During the COVID-19 pandemic, we faced the challenge of reimagining our photography festival when traditional venues were inaccessible. To work around this, we collaborated with JR on the "Inside Out" project, displaying 1,000 portraits of Singaporeans in public spaces, symbolising unity. We engaged various partners and communities, aiming to touch souls through participation, not imposition.
This endeavour took six months to realise, making us the sole festival in 2020 to physically execute all programmes. Surprisingly, that year witnessed the highest audience turnout of 270,000 visitors. The photography that people in Singapore collectively experienced demonstrated that even during a period when the arts were deemed non-essential, they continued to have a significant impact on society. Truly, the vitality of society depends on nourishment from the arts.
It's amazing that even during this time, you and your team were able to bring photography to the masses. On that note, what are the upcoming projects that we can look forward to?
At present, DECK is hosting a photo walk fundraiser at our Prinsep Street location, emphasising our commitment to building Singapore's first permanent photography home. Currently, we're also showcasing Singaporean works in Daegu, South Korea, in collaboration with LUMOS Art Space. This exhibition, a recurring part of SIPF since 2009, introduces Singaporean photography and artists' books to global audiences. In November 2023, we'll organise a unique treasure hunt in various areas, emphasising art as a social connector. And, in January 2024, we'll be spotlighting emerging Malaysian (and later Cambodian) photographers, continuing our focus on Southeast Asian photography after Thailand.
On a Personal Note
How did your journey in photography begin?
When I was in secondary school, I joined a photography club which had a well-equipped darkroom. This experience marked a significant turning point in my life and helped me step out of my introverted personality. Around the year 2000, I began working with a manual camera, exploring black-and-white photography and mastering the art of developing my own negatives and printing pictures.
I distinctly remember a moment of hesitation when I wanted to capture a photograph of an elderly woman in Chinatown. To overcome my shyness, I got my grandmother to help me. As we shopped for vegetables in Chinatown, she graciously introduced me as her granddaughter and discreetly asked if I could take photographs while I pretended to be engrossed in my homework. This connection with my grandmother remains the most profound and cherished aspect of my relationship with photography.
I don't believe the photos I took during my teenage years were exceptional; I have ruined negatives due to exposure issues, fog or overdevelopment. However, what lingers most in my memory is the meaningful encounters photography facilitated, allowing me to connect with people. Photography served as a valuable medium for me to explore the world beyond my very own quiet and reserved one.
Photography served as a valuable medium for me to explore the world beyond my very own quiet and reserved one.
What surprised you the most when you first started photography?
At first I thought I was alone in pursuing my dream. However, I was pleasantly surprised to find many others who shared the same aspirations.
The idea of creating DECK was met with scepticism as some questioned our choice of using containers and building without government funding. With a small team, we embarked on a journey of crowdsourcing, writing letters, seeking partnerships, and sponsors. DECK became a reality thanks to the goodwill of numerous individuals, even though we had very limited funds. Despite the financial challenges, we persevered because we were driven by the hope of seeing our vision come to life.
In 2014, DECK's construction was celebrated as a significant achievement, particularly because artistic institutions in Singapore were typically government-owned and funded. To our surprise, DECK won the 2015 Presidents' Design of the Year award for transforming an empty plot of land, with no electricity or water, into an independent art space. This accomplishment was made possible through the contributions of local architects and partners, which highlights just how diverse individuals could come together to bring a grand vision to fruition.
Do you have a favourite photographer, or photography genre that you enjoy? And which are your favourite works of photography?
I don't think I can define a particular favourite genre, but I do have a weak spot for analogue photography because of my beginnings in that area. In a broader sense, I realised that I tend to pick up works that talk about the world around me. Environmentally, socially, politically, historically – any work that connects us in a society, such as that of Li Zhensheng's. Just as photography expresses and reviews the world around us, it also expresses and reviews the world within us.
I can't say that I only like documentary work too. I love Robert Charles' work, because he paints the world in a very audacious way and brings us into that imagined, fictionalised world through photography.
I'm also drawn to the work of Chow and Lin, where they explore the concept of the poverty line, as well as the recent discovery of Renda Misra, a Lebanese artist whose series called Beirut Utopia follows a city's pursuit of utopia. I'm also inspired by the works of Robert Frank, a Swiss photographer who shot the book The American, which speaks so much of photography's ability to capture the spirit of the time, bringing forward that which can only be seen when it is photographed. Daido Moriyama's work also similarly captures how it was like in post-war Japan. Actually, there are so many photographers I admire!
Just as photography expresses and reviews the world around us, it also expresses and reviews the world within us.
What is the most underrated aspect of photography that you wish more people appreciated or understood?
Photography has different roles in our society, but an often overlooked one is its role as a vigorous and dynamic art form, being especially prevalent in this image-heavy world that we live in. Photography speaks to the mental and social connections that we have with each other, and is a great negotiator for things that cannot be defined with a clear yes or no, or right or wrong. I think this power of photography is greatly underrated – as well as it being an integral part of our cultural legacy.
What are your other interests outside of photography?
I love to travel – I think my love of going outside and exploring the world is something that's been triggered by photography. I'm also an avid classical music listener. I've been attending concerts by the Singapore Strings Orchestra (SSO) since I was 13, and still attend concerts to this day. In fact, I'm attending one by SSO this evening at the Esplanade! I also love to cook for the people I love.
Are there any photography-related gadgets or tools that you simply can't live without?
One of the things that I always bring with me is my polaroid camera. Whenever we have new team members, or interns, or friends we're acquainted with on special occasions, I would always take out my polaroid camera. There's something about the polaroid that's instant, and at the same time, so tangible in the hand. I like that feeling – it's like affirming that my experiences in life are just as real and tangible.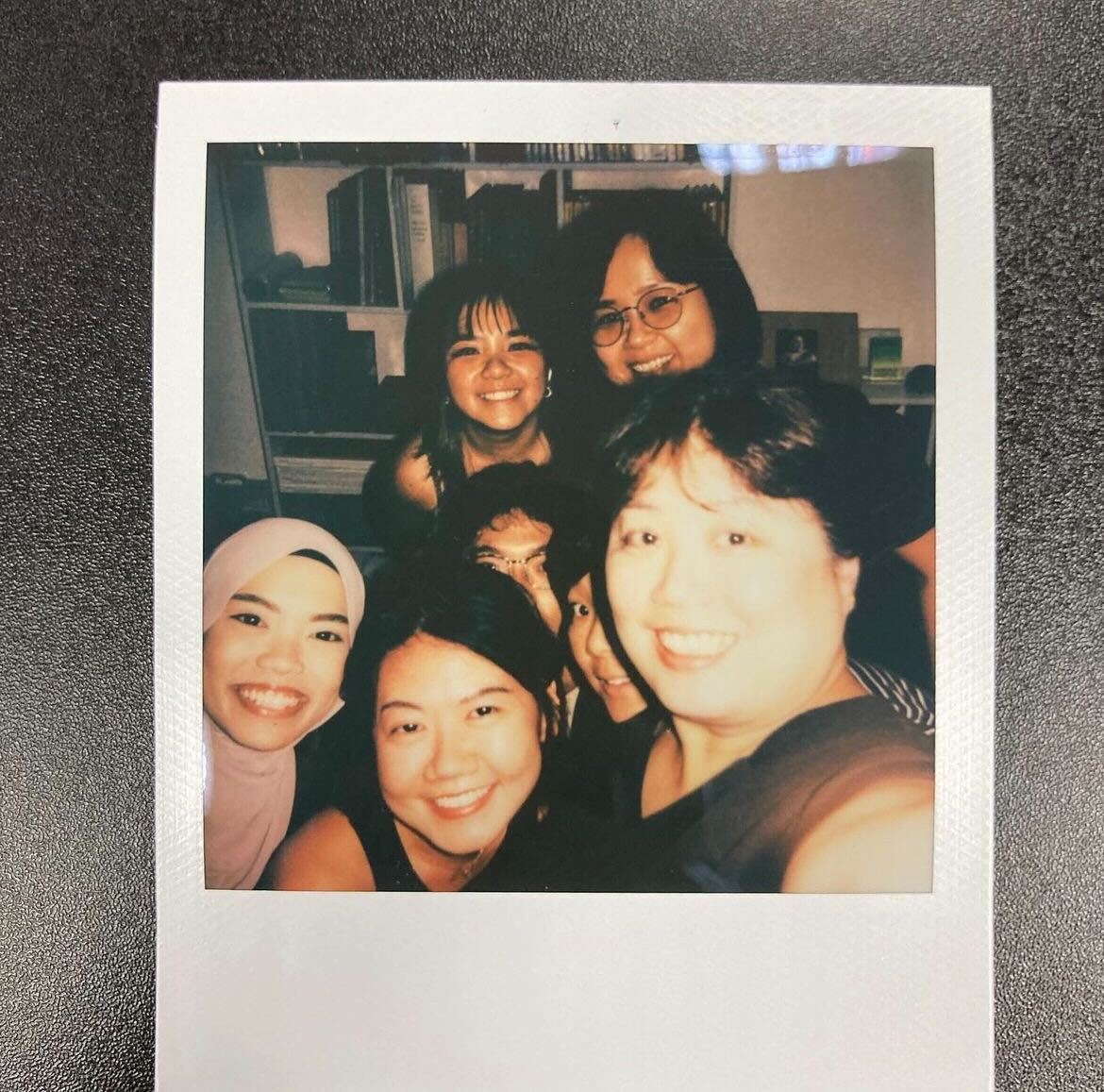 If you could only take photographs in one location for the rest of your life, where would it be and why?
Home – where I'm with my family, and people are loved.
If you were a pizza topping, which topping would you be and why?
I think I would be the chilli flakes that people either add or omit depending on their spice preferences. Why chilli flakes? Because I'm Singaporean, and can't do without some spiciness in my food. There's also the excitement, zeal, and hot passion that chilli flakes can add into food, awakening the taste buds and broadening the flavour profile of a pizza, moving beyond the traditional cheese, ham and assorted toppings!
The Suite Spot is Socium's series of interviews that look into the minds of C-suites. What drives their business strategies and their decision-making process?  What role does communications take in their plans and what is their impact on the organisation's success? Last but not least, how do these leaders walk the talk?
Find out more in conversation with C-suites with Socium's Suite Spot.
Share This Article: